The canine courses and qualifications that we offer are designed to provide accredited training for a variety of careers working with dogs. We have many students who have gone on to successful careers working with dogs. We are the largest organisation in the UK that offers canine qualifications that meet rigorous government-regulated standards.

We offer accredited and recognised practical and online dog behaviour and training diploma and certificate qualifications. Our canine qualifications comply with Animal Activity Licensing Regulation requirements.
Established in 2005. Rated Excellent by Trustpilot. Enrol Now and study with us with confidence!


Looking for an regulated qualification that complies with the Animal Activity Licensing (AAL)? Click here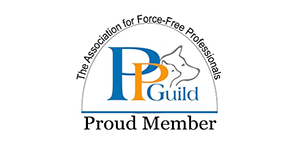 Animal Courses Direct is passionate about welfare and are proud to be a Corporate member of the Pet Professional Guild. The Pet Professional Guild is the only membership organisation for professionals who subscribe to the view that aversive methods should never be used – or even deemed necessary – in the training or behaviour modification of any animal. Animal Courses Direct wholeheartedly support this view. We advocate force free training throughout our courses and qualifications. We also believe that experienced trainers must begin their behaviour change programme with the least invasive and least aversive training protocols necessary to change the problem behaviour.