BLACK FRIDAY sale extended until Thursday 30th! Up to 50% off selected courses – Enrol today!
Setting Up An Animal Business
| | |
| --- | --- |
| Guided Learning Hours | 20 |
| Start Date | Anytime |
| Enrolment will be valid for | 1 year |
| Study mode | Online |
| Assessment Method | Online theory assessment at the end of the unit |
| Entry Criteria | There are no formal entry requirements for this qualification but learners must be aged 16 or over |
| Units | 10 |
Unit 1
Chapter 1: Researching the Market
Learners will explore the value of market research including the difference between Primary and Secondary market research.
Unit 2
Chapter 2: Registering your Business
Learners will consider what to name their business and learn about the necessary steps needed to register their business including registering for VAT.
Unit 3
Chapter 3: Funding a New Business
Learners will look at funding options such as grants, loans and investments.
Unit 4
Chapter 4: Writing a Business Plan
Learners will study what needs to be included in a business plan, taking into account market strategy and conducting a SWOT analysis.
Unit 5
Chapter 5: Marketing your Business
Learners will consider the wide variety of ways that they can effectively market their business to a targeted audience.
Unit 6
Chapter 6: Business Legislation
Learners will become aware of all the relevant legislation pertinent to operating an animal care business.
Unit 7
Chapter 7: Business Insurance
Learners will be introduced to the various insurances that are mandatory or desirable to run a successful business compliant with current legislation.
Unit 8
Chapter 8: Record Keeping
Learners will study the ways in which accurate financial records can be kept including how to calculate expenses.
Unit 9
Chapter 9: Completing a Self-Assessment Tax Return
Learners will discover how to complete a self-assessment tax return, including a look at income tax and national insurance contributions, along with key dates and deadlines.
Unit 10
Chapter 10: Developing your Business
Learners will get an in-depth look at the 8-Step business planning cycle and how to implement it to encourage their business to thrive.
---
Course Description
The Setting Up An Animal Business course has been developed to meet the needs of learners who are looking to set up a business in the animal care industry. Completion of this course provides excellent preparation for those who are looking to use their animal care skills and become self-employed.
Over the course of 10 chapters packed with useful information, learners will work through the factors involved in researching, marketing and developing their business ideas. The course will take learners through the practical steps needed to register and fund a business. Learners will have the opportunity to write a comprehensive business plan and learn all they need to know about business legislation, insurance and financial record keeping.
By the end of the course, learners will feel equipped and confident to take the next steps in starting their own animal care business.
Setting up an Animal Care Related Business
In the UK alone, over 5 million pets have been brought into our homes since the start of the COVID-19 pandemic in March 2020. This increase in pet ownership has led to surges in the popularity and demand for pet care and pet health services.
Setting up your own business in the animal care sector can be very rewarding and can provide you with an opportunity to:
Work doing something that you're passionate about
Choose your own hours and work around other commitments, such as children
nHave control over your income
This course is suitable for those who are considering starting up an animal care business in areas such as:
Animal Grooming
Pet Retail
Dog Walking and Pet Sitting
Kennels and Catteries
Pet Photography
Wildlife Photography
Canine Massage
Animal Therapy
Animal Hydrotherapy
This course will give you all the information you need to set up your very own pet care business!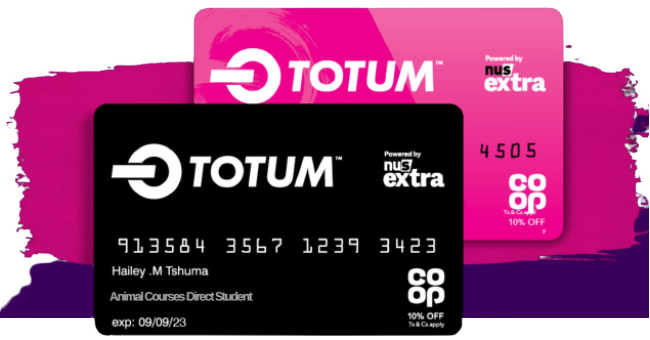 GET YOUR NUS EXTRA/ TOTUM CARD
All students who complete qualifications from level 3 or above are eligible for the NUS extra / Totum Card, which gives you access to over 200 UK student discounts with brands like Co-op, Amazon and ASOS. Apply and find out more at https://www.totum.com/