BLACK FRIDAY sale extended until Thursday 30th! Up to 50% off selected courses – Enrol today!
AIM Qualifications Level 4 Certificate in Professional Pet Sitting, Dog Walking, Dog Daycare and Boarding
| | |
| --- | --- |
| Ofqual Code | 603/5500/1 |
| Guided Learning Hours | 91 |
| Total Qualification Time | 127 |
| Start Date | Anytime |
| Enrolment will be valid for | 1 year |
| Study mode | Online |
| Award type | Certificate |
| Assessment Method | Assessment will take the form of a range of in-depth theory assessments for each unit. Students must provide sufficient evidence that they have the required knowledge, skills and understanding of the assessment criteria. |
| Qualification Level | 4 |
| Entry Criteria | Learners should be educated to Level 2 standard and be comfortable in the presence of both dogs and cats with whom they are unfamiliar, and a minimum age of 18. |
| Credits | 13 |
| Units | 3 |
Unit 1
Unit 1: Understanding Canine Rules of Engagement and Other Pets in a Business Context
Learners will understand the characteristics of common UK domestic felines and how to care for them in their own home. Learners will understand how to make introductions with new dogs and/or new clients to their dog walking, pet sitting, daycare & boarding business. Learners will understand the local environment and market for pet sitting and dog walking services. Learners will understand the definition of "dangerously out of control" as defined in the Dangerous Dogs Act 1991.
Unit 2
Unit 2: Dog Breed Evolution Characteristics and Behaviour
Learners will know the breed characteristics of a range of dog breeds. They will understand common behaviours such as mouthing in play and chewing and will know those behaviours that may be problematic within a dog boarding, day care, dog walking environment. Learners will understand the basics of evolution to domesticity and pack dynamics Learners will develop techniques to recognise, manage, deter and remove problem dogs from their immediate environment.
Unit 3
Unit 3: Pet Sitting, Dog Walking, Day Care and Boarding
Learners will understand basic canine nutrition and the advantages and disadvantages of different types of dog food. They will understand the issues of walking multiple dogs and the safety precautions required for dog transportation and walking. Learners will be able to assess and manage risks in and out of the home when caring for or walking dogs. Learners will understand the equipment required for transportation and care of dogs during periods of dog walking and will know the laws that relate to dog walking in their local area.
---
The Level 4 Certificate in Professional Pet Sitting, Dog Walking, Dog Day Care and Boarding has been designed to provide learners with the underpinning knowledge needed to work with domestic dogs as either a dog walker or as a dog daycare/boarding provider. The qualification also delivers the required knowledge needed to work with domestic cats and dogs in a pet-sitting capacity either in their own or the client's home.
This qualification is an ideal choice for those who may already work as a dog walker or pet sitter and would like to obtain the relevant qualifications and training to support their career progress.
This regulated qualification complies with the Defra Animal Activity Licensing requirements for working as a pet sitter or boarder. The course content includes learning on understanding pets in a business context, dog breed evolution characteristics and behaviour, and the day-to-day consideration when operating a pet sitting, dog walking or daycare/boarding business.
There are no practical units within this qualification and thus, learners will not be assessed on practical dog walking or pet sitting skills as part of this qualification. This means that learners can complete the qualification whether or not they have pets or are currently working in the sector.
On successful completion of the Level 4 Certificate in Professional Pet Sitting, Dog Walking, Dog Day Care and Boarding, learners may choose to progress directly into employment or self-employment as a professional dog walker, boarder or pet sitter, or progress to further learning in this area including higher level qualifications in Professional Dog Walking and Pet Sitting.
Dogs are sociable animals and working with them can be highly rewarding. Dogs require a high standard of care and have different welfare needs and requirements. Dogs enjoy the company of others and will feel mental and physiological benefits from increased time spent with human interaction and scheduled outdoor exercise.
With the number of pets increasing each year, many owners need support from a daily dog walker or pet sitter/boarder. Dog walking and pet sitting/boarding are popular choices for anyone wishing to work with dogs, or other household pets. The work itself can be extremely fulfilling and comes with many benefits, such as:
Allowing professionals to spend quality time with dogs
A flexible working schedule
Plenty of outdoor exercise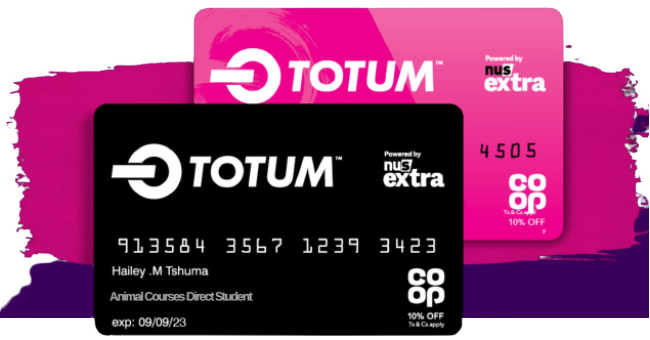 GET YOUR NUS EXTRA/ TOTUM CARD
All students who complete qualifications from level 3 or above are eligible for the NUS extra / Totum Card, which gives you access to over 200 UK student discounts with brands like Co-op, Amazon and ASOS. Apply and find out more at https://www.totum.com/