BLACK FRIDAY sale extended until Thursday 30th! Up to 50% off selected courses – Enrol today!
Animal Care Course Funding
Please note that for some courses we are able to accept fee payment via instalments - where we do offer this, the information will be shown clearly on the course page.
If you require funding assistance, we suggest you contact your local Job Centre who may be able to assist you.
Alternatively, here are a few web links to organisations that may be able to help with animal care course funding.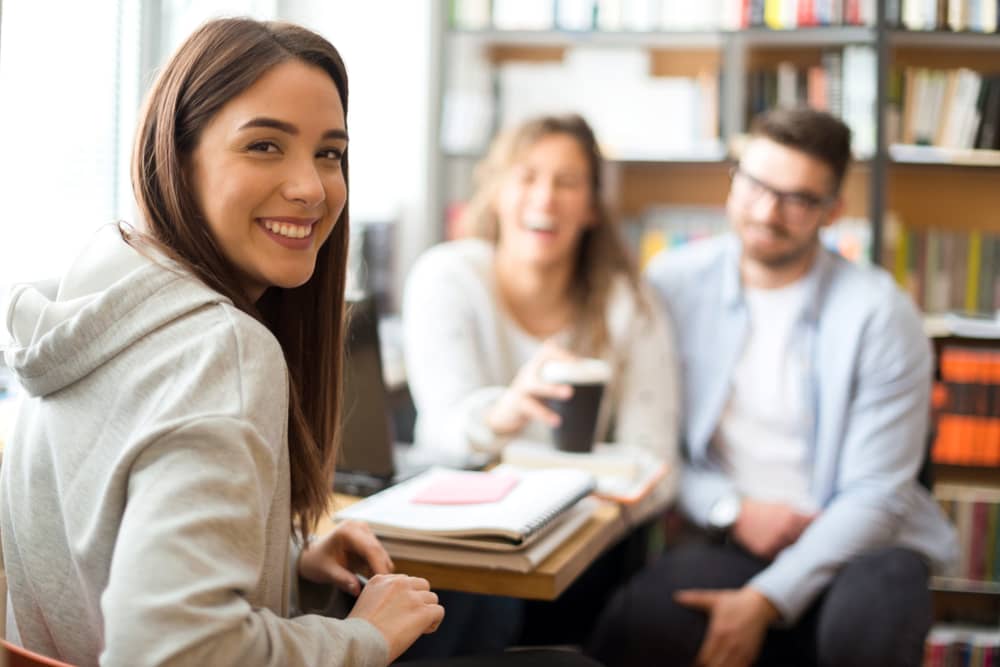 Organisations and Charities that offer Funding
The Princes Trust offers Development Award grants of up to £500 to help young people get into education, training or employment. Apply for animal care course funding by getting in touch with the Princes Trust. You will need to explain which course you need the funding for, how much the course costs, whether you have looked into other possible sources of funding and that the funding will help you into education, training or work.
Applicants must live in the UK and be either:
Aged 14-16 and not expecting to achieve five GCSEs (or equivalent) grades 4-9/A-C:

Aged 16-25 and not in education, training or employment:
The Princes Trust also offers Enterprise Programme Grants for setting up your own business:
Applicants must live in the UK and be:
Aged 18 – 30 and unemployed or working fewer than 16 hours a week AND have a business idea you want to explore (such as dog grooming, dog walking, boarding cattery, dog training, pet shop owner, pet sitting, dog boarding, etc):
The Career Transition Partnership (CTP)
This partnership is the Ministry of Defence working with Right Management. Service leavers of all ranks from the Royal Navy, Army, Royal Air Force and Royal Marines can all benefit from resettlement support, career transition advice and training opportunities.
Animal Courses Direct is a preferred supplier to the CTP and we can accept Individual Resettlement Training Costs (IRTC) funding and Resettlement Grant (RG) funding:
a) The IRTC grant is available to Service leavers with six or more years' service and all Medical Discharges.
b) Resettlement Grant (RG): The RG is paid only if there are no other terminal benefits due. The amount payable depends on the length of Service and on which pension type the Service Leaver is on.
In addition, entitled Service leavers can make claims for travel and subsistence allowances relevant to training.
The Ministry of Defence Enhanced Learning Credits Scheme (ELC) is an initiative to encourage lifelong learning for members of the Armed Forces. The scheme provides financial support (by means of an up-front payment) for higher level courses (Level 3 and above).
Animal Courses Direct is an Approved ELCAS Course Provider for the MOD through the ELCAS scheme. Our provider ID number is 8609.
Please click here for more information about the ELCAS process.
Service Leavers are also able to use their Individual Resettlement Training Costs (IRTC) funding and Resettlement Grant (RG) funding for our training courses.
Useful Funding Links for the Armed Forces
Royal Air Force Benevolent Fund
Full-time students in higher education with an adult who depends on them financially can apply for an Adult Dependants' Grant of up to £2,642.
Assists students further their education through the giving of grants of up to £3,000 awarded to those aged 25 or under and living in the parishes of Soham and Ely.
There are special funds and allowances available for students with disabilities. The main source of financial assistance is a Disabled Students' Allowance, (DSA) available from your Local Authority (LA).
Provides information about educational grants and has a grants search facility that helps you identify appropriate charitable funding for education or training based on your circumstances and needs.
Family Fund Helping Disabled Children
Will look at any grant request that relates to the needs of a disabled or seriously ill child, young person and their family. They assist young people aged 17 and under with grants that have particular meaning to their age group, such as equipment for college.
Ford offer an Employee Development and Assistance Programme (EDAP) to all their employees. This initiative
is designed to broaden the development of Ford employees by funding approved non-job related training of up to £200 per year.
Assists women of all ages seeking to improve their career prospects through training and further education. This charity provides interest free loans, repayable at realistic rates once the grantee is in work. The charity doesn't fund distance learning courses but may fund practical/hands-on training.
Helena Kennedy Foundation Trust
Provides bursaries of up to £1,500 to students wanting to take a higher diploma for the first time. The Foundation's beneficiaries are primarily students experiencing severe financial hardship as well as social and cultural disadvantage, combined with difficult personal circumstances. Applications must be submitted between 1st January and 31st March.
Hilda Martindale Educational Trust
Funding is available to British women pursuing a profession or career which will benefit the community and for which vocational training is required. Applicants need to have exhausted all other possibilities. Grants are of less than £1000. The closing date for applications is 1 March.
Makes grants to residents of Wheathampstead and Harpenden who are under 25, where costs involved in education, training or work opportunities are beyond their resources or those of their family.
Aims to help young people free themselves from poverty and disadvantage by heading into the job they want. The charity provides funding for 16 – 26 year olds studying for a vocational qualification or employment.
Sir Walter St. John's Educational Charity
Applicants for student grants must be under 25 and permanently resident in the Boroughs of Wandsworth or Lambeth. Applicants must have been living in the area for at least six months.
Students Award Agency for Scotland (SAAS)
Are an agency of the Scottish Government giving financial support to eligible students doing a course of higher education in the UK. This website provides information on all types of student funding available and allows you to apply for your financial support.
If you have lived within 35 miles of Charing Cross for a minimum of two years and are on low income, we may be able to help you with your studies and give you the support you need to carry on your studies. Our training grants help Scots of all ages expand their skills base and break into a new line of work every year by providing a little extra financial support for fees, course books and even computers. If your training will help you secure future employment, we're there to help you achieve your goals.
Soroptimist Diamond Education Grant
Its purpose is to provide grants to assist women to update their skills after employment breaks or to acquire new skills to improve their opportunities for employment and promotion. Awards are made to help towards the cost of course fees or books/equipment, not for living expenses. The deadline for applications is 15th April.
Provides small grants to assist people with the cost of training courses that improve their chances of employment. Grants do not usually exceed £1,000 and may be offered towards fees, equipment or any other relevant study costs.
We are a registered charity which offers grants to people who have links with North Devon, and who wish to achieve a better life through further education. Primarily we assist people whose circumstances are financially difficult.
Yorkshire Ladies Council of Education
Provides small awards to help British women (aged over 21) who cannot finance their chosen educational course from their own resources and who do not qualify for local authority support. The Awards Committee meets four times a year to consider the applications for grants and funds training up to £500.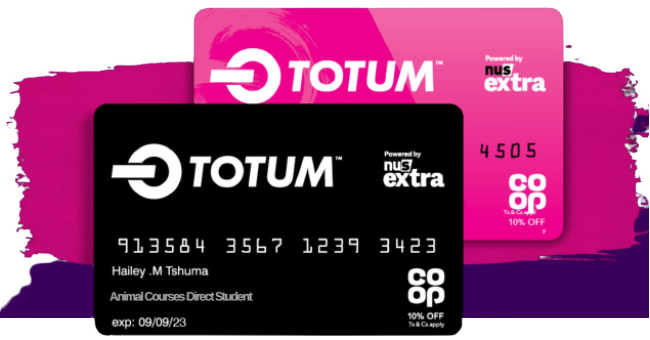 GET YOUR NUS EXTRA/ TOTUM CARD
All students who complete qualifications from level 3 or above are eligible for the NUS extra / Totum Card, which gives you access to over 200 UK student discounts with brands like Co-op, Amazon and ASOS. Apply and find out more at https://www.totum.com/