BLACK FRIDAY sale extended until Thursday 30th! Up to 50% off selected courses – Enrol today!
For a career with horses, it is crucial to have relevant training as, without this, your CV won't get noticed.
Careers with Horses
For anyone who wants to work with horses as part of their day-to-day job, it is important that you seek out the relevant training, experience, and certifications. Your CV will be tasked with making you stand out from the crowd in a highly competitive area.
There are numerous careers with horses that are highly fulfilling and exciting where no two days will ever be the same. From working within the horse racing industry to army mounted units, Animal Courses Direct can help open the door to your new career.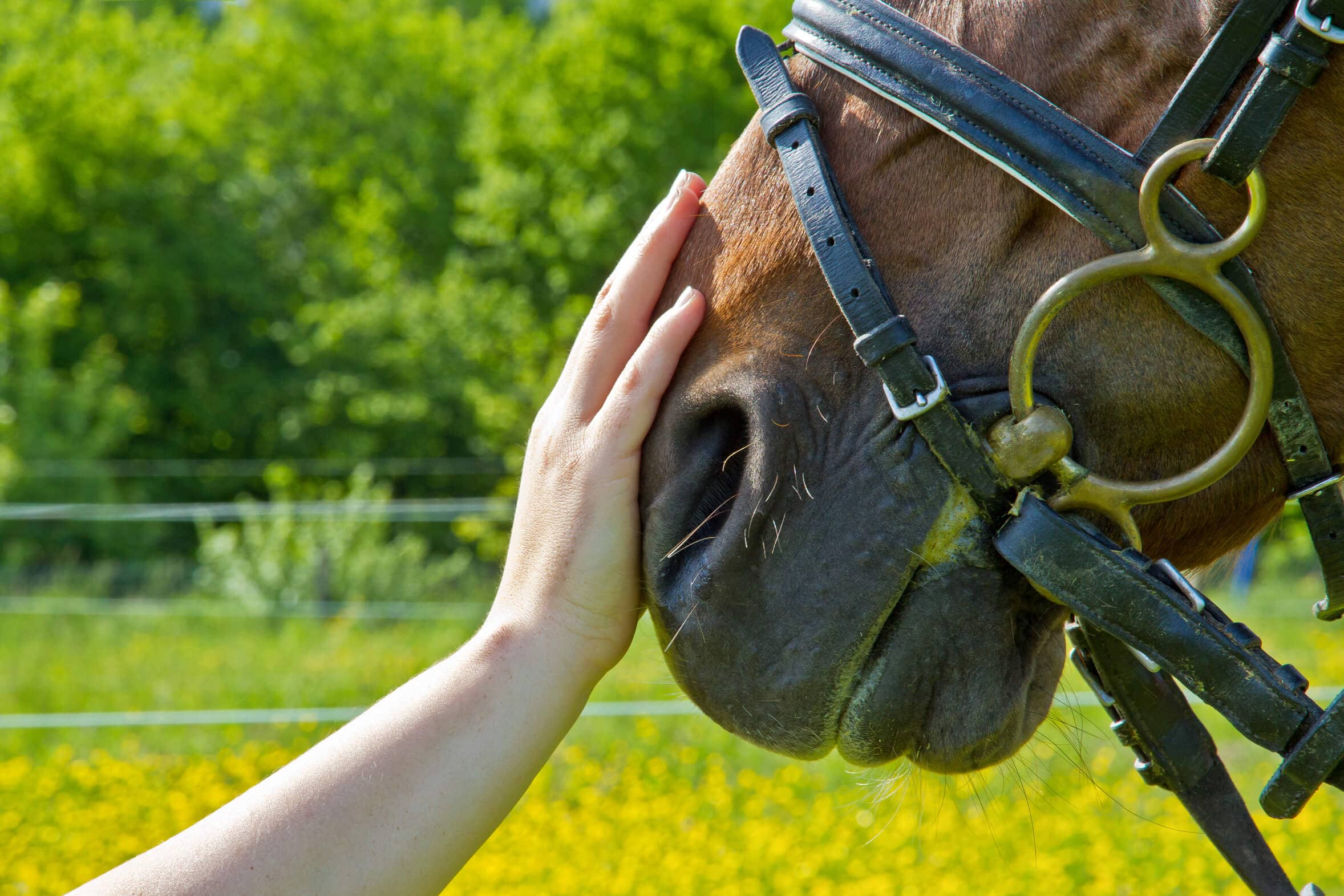 How Animal Courses Direct Can Help with Equine Careers
By signing up for a relevant course and training with Animal Courses Direct, you will be taking the first step towards your new career of choice. For anyone seeking equine jobs, you will not go far wrong by signing up to the Equine Studies Diploma . This is a qualification sought out not just by stables, but by many settings where members of staff would be expected to work confidently with horses.
On the course, all participants will explore the behaviour, welfare and care aspects of horses, as well as going into further detail regarding the health, transportation, nutrition, anatomy, and psychology. You will learn the skills required to apply for both entry-level and senior positions, advancing your career.
Examples of Equine Jobs
Stable Hand
Head Lad/Lass
Travelling Head Lad/Lass
Assistant Trainer
Trainer
Stud Hand
Stallion Handler
Stud Groom
Stud Manager
Farrier
Saddler
Riding Instructor
Mounted Police
Army Mounted Police
Equine Physiotherapist
Equine Dentist
Equine Veterinary Nurse
The above positions include entry-level and senior positions across industries such as horse racing, veterinary and the armed forces/police. Additionally, animal charities also seek out qualified and experienced personnel who enjoy working with horses to form part of their team – whether that is centred around the welfare of the animal, training the horse or an equine health job through a not-for-profit organisation. Other relevant courses to help you on your way include, Principles of Equine First Aid and Equine Ethics and Care Certificate.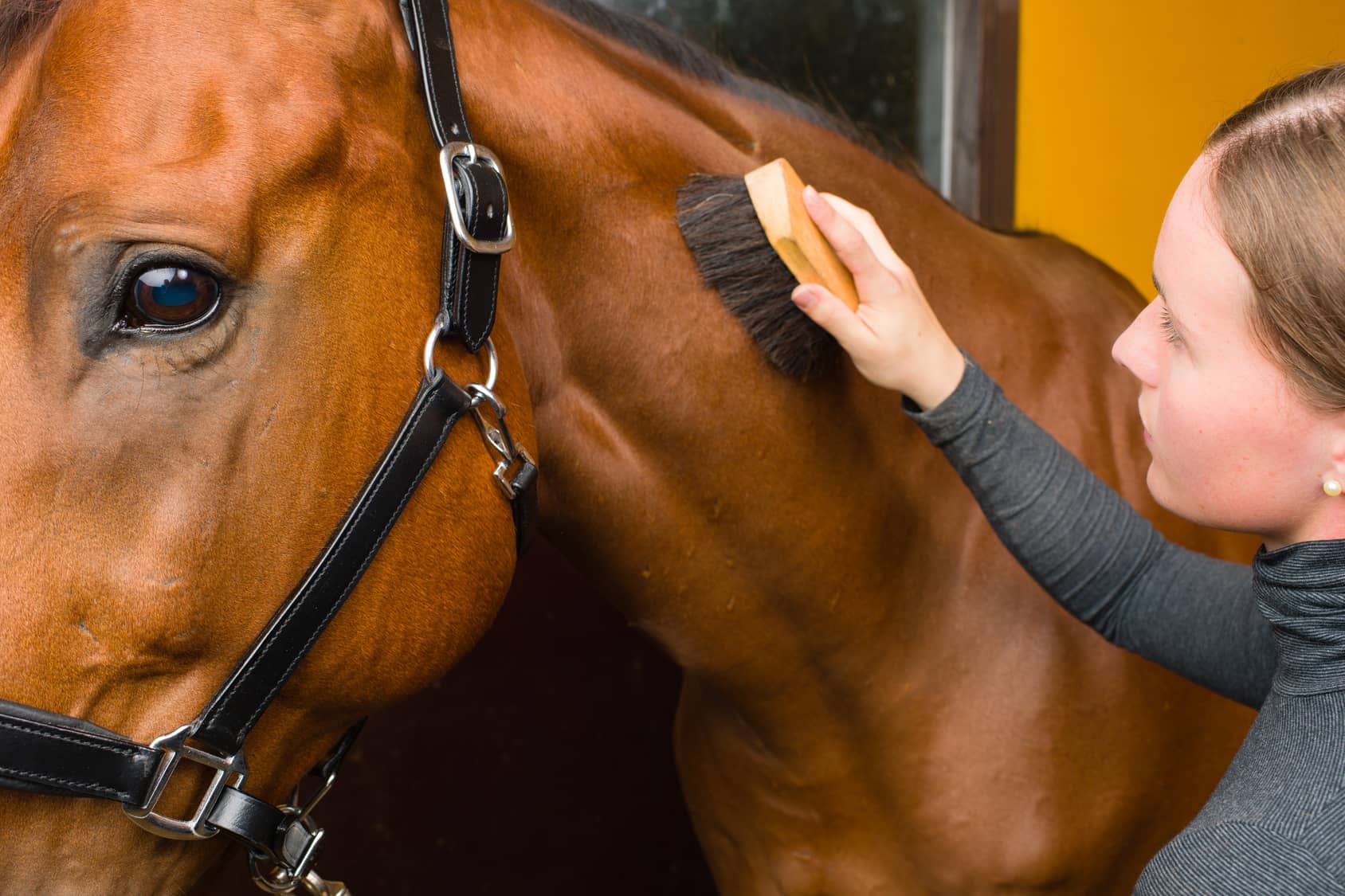 Horse Riding Jobs
For anyone who is actively pursuing a job that involves riding horses as well as obtaining an Ofqual-regulated certification, it goes without saying that it will be beneficial to know how to ride a horse. Some employers will offer training, especially in the case of entry-level positions, but there are some positions where it will be expected that you will already know how (and have adequate experience of) to ride a horse.
A prime example of this is a horse-riding instructor. You are unable to teach others, either individually or as part of a group, how to ride a horse if you are unable to demonstrate this yourself. As part of being an instructor, away from actually riding the horse, you will also be expected to have at least a basic understanding of the horse's health and welfare needs. Many instructors begin as stable hands and attend racing school, with those displaying potential encouraged to train as jockeys.
Jockeys will ride numerous horses and usually form relationships with trainers and assistant trainers who trust the jockey to ride their horses. Anyone with aspirations of becoming a jockey will need to obtain either a Level One or Level Two in Racehorse Care and become an apprentice or conditional jockey.
Enrol with Animal Courses Direct
You can sign up for a relevant course offering an Ofqual-recognised qualification by visiting our courses page here. Alternatively, should you have any questions about selecting the right course ahead of embarking on a career with horses, you can get in touch with a member of our team today who will be more than happy to help.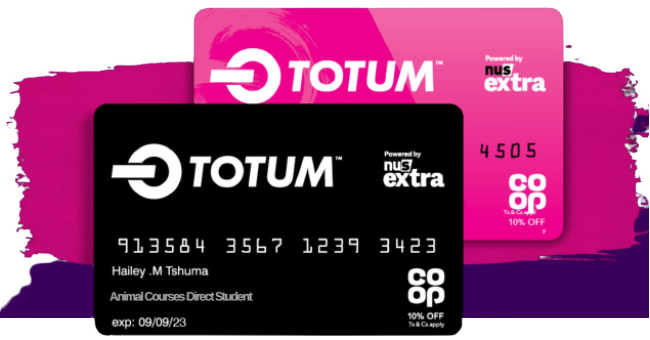 GET YOUR NUS EXTRA/ TOTUM CARD
All students who complete qualifications from level 3 or above are eligible for the NUS extra / Totum Card, which gives you access to over 200 UK student discounts with brands like Co-op, Amazon and ASOS. Apply and find out more at https://www.totum.com/