BLACK FRIDAY sale extended until Thursday 30th! Up to 50% off selected courses – Enrol today!
Animal Courses Direct Training Courses
We are happy to share with you the success stories from our students!
Working with animals is something that people dream of doing and it's something that we help many people achieve.
If you want to work with animals, we will do everything we can to help you to achieve this.
We want our students to succeed and we pride ourselves on offering a comprehensive service that includes personalised careers and training advice, theory and practical training options and support applying for jobs with animals.
Student Success Stories
We are very proud of all our students and their success. We are delighted to share some of their inspiring success stories with you. As you can see, dreams do come true!
Enjoy what you do and you'll never work a day in your life!
"After thinking about it for a long time, some friends and I decided that we would like to open a cat adoption cafe. I lived and studied in Oxford for four years and I really missed my family cats and I wasn't allowed a pet in my accommodation. We are hoping to open Kitty College Oxford (kittycollegeoxford.com) this year, which will be Oxford's first cat adoption cafe and will allow students, tourists and locals to interact with (and even adopt) some homeless cats. Of course, to run a cat adoption cafe you need to know how to look after the welfare of the cats and to keep them happy and healthy. I decided to take the Level 3 Award in Feline Care, Behaviour and Welfare; it was a great learning experience and left me feeling confident that I would be able to do a good job looking after rescue cats. We intend to have all Kitty College Oxford employees obtain the Level 3 Award in Feline Care, Behaviour and Welfare as I have done to make sure that our cats have the highest level of care."
Scroll Down for more student reviews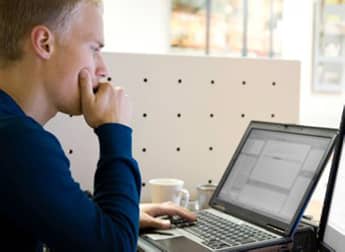 You study at your own pace and there are no time pressures, so you can comfortably fit your studies around your other commitments. Once you have completed your course, we issue you with a Certificate and we encourage our students to register with our Job Board so that you will be notified of relevant vacancies as and when they arise.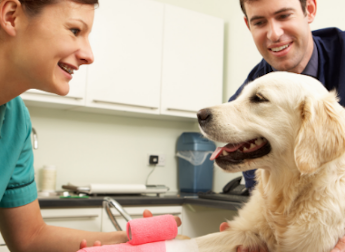 We have many students who have gone through this process with us and have gained employment working with animals. Some have gone on to set up their own animal related businesses and others have gained meaningful employment with animal charities and companies doing a variety of animal related jobs.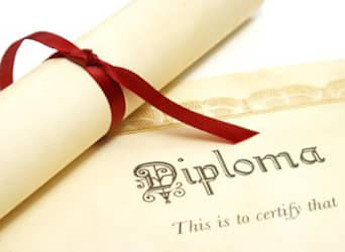 Our courses are designed to help people achieve success by gaining employment working with animals and to set up their own animal care businesses. We are specialists in this field and offer a comprehensive service to help people achieve success in their dream goal of working with animals.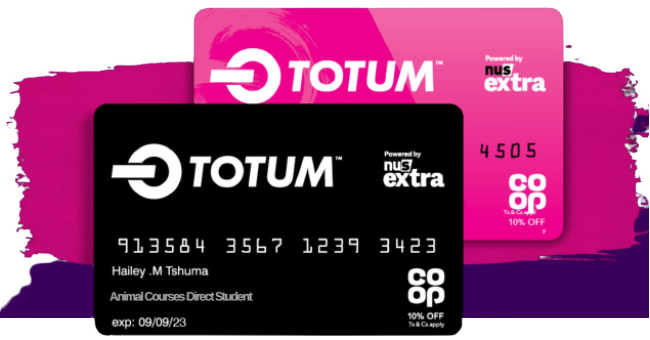 GET YOUR NUS EXTRA/ TOTUM CARD
All students who complete qualifications from level 3 or above are eligible for the NUS extra / Totum Card, which gives you access to over 200 UK student discounts with brands like Co-op, Amazon and ASOS. Apply and find out more at https://www.totum.com/