BLACK FRIDAY sale extended until Thursday 30th! Up to 50% off selected courses – Enrol today!
Looking for a Veterinary Career?
We have listed several vet careers and these include the most obvious ones; Veterinary Surgeon and Veterinary Nurse, as well as Nursing Assistant, Veterinary Receptionist and Veterinary Care Assistant. Relevant training is essential.
Advice and career choices within Veterinary Care.
Veterinary Nursing Assistant:
A veterinary nursing assistant is a great starting point for anyone who is considering a career as a vet. The great thing about veterinary nursing is that it has a lower barrier to entry and does not require extensive animal training.
This is a hands-on role and helps to assist the running of the veterinary practice and responds to a varied amount of responsibilities. This can include: the care and treatment of animals, feeding, handling, cleaning, and administrating medication.
A fully qualified veterinary nursing assistant will work closely with other qualified staff including senior veterinary nurses, veterinary surgeons, and vet staff.
The Level 2 Diploma for Veterinary Nursing Assistants qualification is the relevant Ofqual approved training for a veterinary career in the UK.
Veterinary Receptionist:
People often overlook the other essential roles in a veterinary surgery, and a veterinary receptionist is one of those key roles. Veterinary receptionists respond to clients and pet carers and ensure that communication and updates are being passed on to veterinary surgeons, nurses and other active staff members.
Often considered as a stepping stone into veterinary nursing, a veterinary receptionist gets to experience first-hand interactions with animals and will provide a unique and invaluable insight into the operations of running a veterinary practice, surgery, animal clinic or hospital.
The Veterinary Practice Receptionist Diploma is the relevant course for this career.
Veterinary Nurse:
It is required that you have evidence of at least five 4-9/A-C GCSE qualifications or the Ofqual regulated Level 2 Diploma for Veterinary Nursing Assistants as it is a good foundation to start with before embarking on full veterinary training.
The responsibilities of a veterinary nurse involve the care and rehabilitation of injured and sick animals of all shapes and sizes. It includes a considerable amount of responsibility including carrying out minor medical procedures, administrating drugs, supporting pet carers, giving out medical advice, diagnosing conditions managing veterinary staff and providing various amounts of administrative tasks.
The current Level 3 Veterinary Nursing Diploma takes around three years to complete and is available to study with the Royal College of Veterinary Surgeon's (RCVS). A good starting point before committing to this type of veterinary training is to start with the Ofqual regulated Level 2 Diploma for Veterinary Nursing Assistants. The aim of the Level 2 Ofqual regulated qualification is to prepare students before they commit to veterinary training. This qualification helps you gain practical skills by working directly with animals, as well as customer services and retail.
Animal Hydrotherapist:
Animal hydrotherapy is a popular choice for those that enjoy hands-on experience with animals, and it is also considered an alternative to a Veterinary Career.
Animal Hydrotherapists use varied techniques to help animals with rehabilitation, mobility, or injury.
Hydrotherapy is also a good form of exercise used for animals with weight issues and can assist with their overall wellbeing.
To become a fully qualified animal hydrotherapist, you will need an Ofqual regulated qualification. The Level 3 Diploma in Small Animal Hydrotherapy is the entry level qualification necessary to work as an animal hydrotherapist.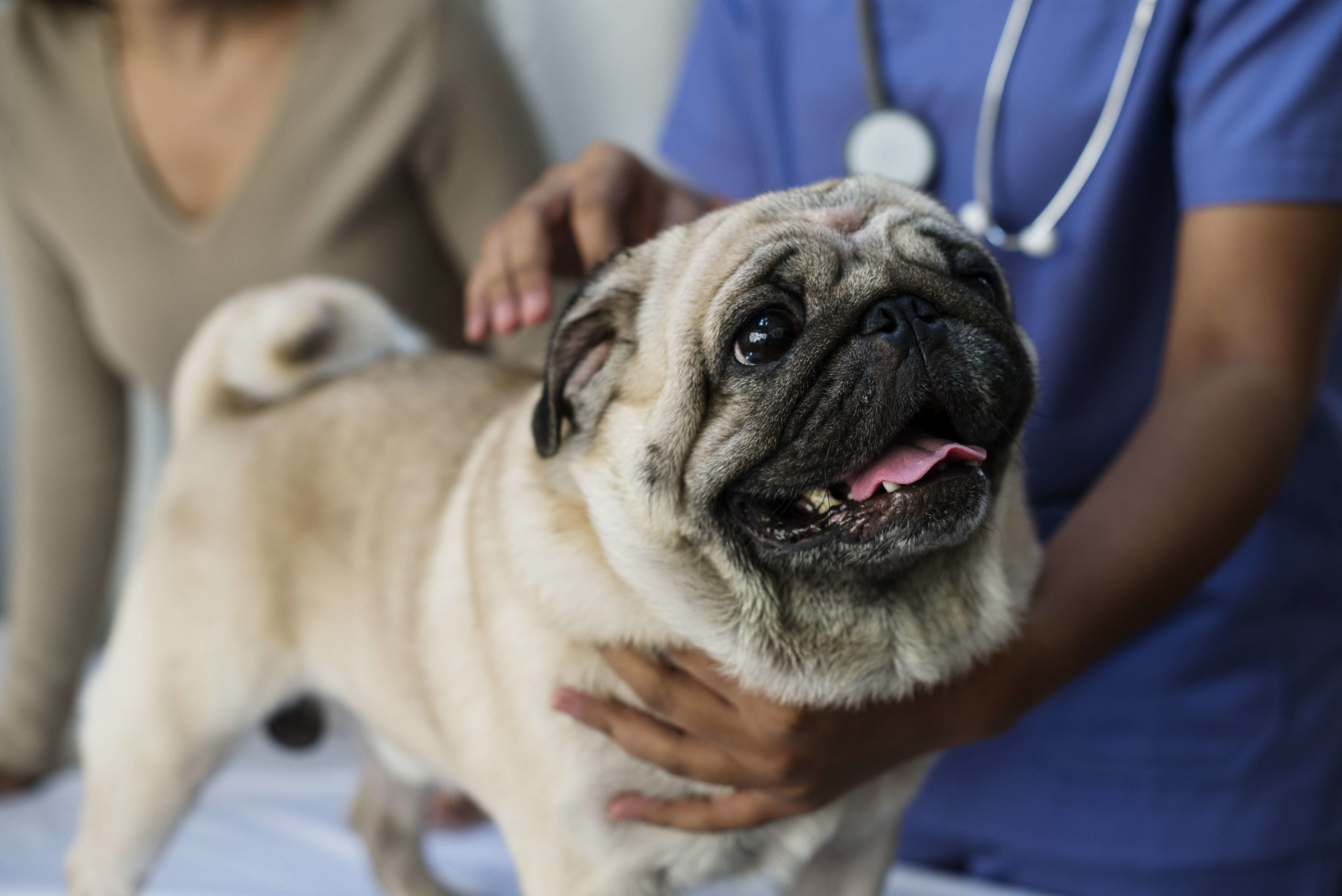 Veterinary Surgeon:
Veterinary surgeons have broad responsibility and undergo extensive training to perform medical and surgical procedures on every type of animal, including pets, wildlife and zoo animals.
A vet's primary role is to have a detailed understanding of an animal's needs and welfare by helping the prevention of disease, attending to minor and major injuries and by giving or recommending treatment for rehabilitation.
Much like a doctor, a veterinary surgeon has an obligation to deal with medical emergencies whenever they appear. This role is highly respected but can be physically demanding and stressful at times.
Most veterinary work is in a private practice, but there are other roles and opportunities that will appear in animal charities, zoos, councils, army, research and overseas.
Veterinary Physiotherapist:
A veterinary physiotherapist's job role is much like a human physiotherapist. They attend to animals who are suffering from injury, illness, or a disability. The role of a veterinary physiotherapist is to help animals to reduce pain and prevent disease through movement and exercise, manual therapy and educating pet carers with support and advice.
The work of a physiotherapist requires investigation of mobility problems. The work can be physically demanding and requires you to have optimal health and stamina to be able to lift certain heavy animals or equipment. The most common animals who require a veterinary physiotherapist tend to be dogs and horses, however, there are many other species that use this type of physical therapy.
Veterinary physiotherapist roles can be in private veterinary practices or animal hospitals, but most individuals tend to be self-employed and run their own business by travelling to local facilities.
Veterinary Chiropractor:
A veterinary chiropractor's role encompasses hands-on treatment specific to the spine and musculoskeletal system. Chiropractic treatments are known to be an alternative therapy for animals and are used to diagnose and treat animals without the use of invasive surgery or drugs.
Previous animal experience is an advantage for this role as it requires hands-on work and a level of veterinary science. Being a strong communicator and having excellent people skills is essential to building trust with clients.
Veterinary Osteopath:
Animal or veterinary osteopaths use the same range of techniques as human osteopaths but will cater procedures to the specific needs of the animal. Primarily, the role of a veterinary osteopath is to increase an animal's mobility, blood flow circulation and muscle strength. This type of treatment is used to assist animals with a variety of conditions, injuries. The job requires a combination of physical osteopathic therapy, dietary and nutritional planning, and exercise. Training and courses vary from diploma to degree level.
Veterinary Homeopath:
Qualified veterinary surgeons can also train and qualify to use homeopathic methods of therapy. Homeopathy is an alternative holistic therapy; it avoids manufactured medication, and looks at the overall health and wellbeing of an animal in its entirety. Therefore, a veterinary homeopath will study and consider not just the physical factors but also the environmental, diet, exercise and situational factors that the animal is experiencing and suffering from.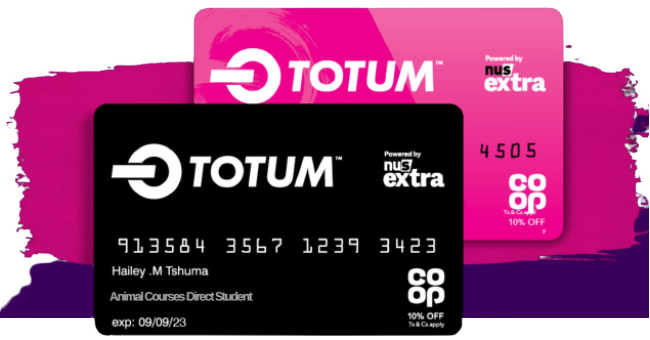 GET YOUR NUS EXTRA/ TOTUM CARD
All students who complete qualifications from level 3 or above are eligible for the NUS extra / Totum Card, which gives you access to over 200 UK student discounts with brands like Co-op, Amazon and ASOS. Apply and find out more at https://www.totum.com/