BLACK FRIDAY sale extended until Thursday 30th! Up to 50% off selected courses – Enrol today!
Qualification and Courses Explained
All our qualifications and courses will greatly improve knowledge and job prospects within the Animal Care Sector. But there are differences in how they are studied, graded and in the cost of the course.
A qualification may be more appropriate for certain careers in the animal care, canine and conservation sectors. We want to be sure our students are well informed about their choice of study.
Please scroll down for comparisons.
Please Contact Us if you have any further queries about the difference.
What is a Regulated Qualification?
For training to be defined as an Ofqual Regulated Qualification, it must go through the rigorous process of Ofqual approval.
This means that it has been written, checked and validated, and is verified regularly for appropriate levelling, quality of materials and assessment, and standardisation.
All qualifications appear on the Ofqual Register (https://register.ofqual.gov.uk), and have a number allocated to them, for example:
Open College Network West Midlands Level 3 Diploma in Small Animal Hydrotherapy Qualification Number 603/4410/6
Here is the Level 3 Diploma in Small Animal Hydrotherapy on our website
To check whether training offered by any course provider is a qualification, visit the Ofqual website and put the exact course title or qualification number into the search function.
If it is a qualification (and therefore officially recognised), the full information will appear with the corresponding qualification number and the level according to the Regulated Qualifications Framework (RQF).
In short, if it is not on the Ofqual register, it is not a regulated qualification.
What is a Course?
Courses are very different to qualifications and are not externally checked, correctly levelled, approved or validated.
In essence, anyone can produce a course at a level of their choosing, without the content being checked for quality, correct information, consistency or correct levelling.
Some organisations use a QEL or QLS system, whereby an Awarding Organisation carries out some checks to ascertain the appropriateness of the course.
However, this is voluntary and not mandatory.
Whilst a course may be promoted as being accredited by an Ofqual approved Awarding Organisation (and have an Awarding Organisation's logo), please note unless it appears on the Ofqual register, it is not a qualification, it is an accredited course.
Courses are valuable for knowledge and can be a great addition to CPD, personal interest, or to learn a small amount about a subject that is covered in depth in a qualification.
However, they are not the same as qualifications.
Please be aware that unfortunately, some training providers use the words 'Customised Qualification' when marketing their courses.
This is misleading and is designed to cause confusion.
It does not mean that the training is a regulated qualification; it is a course that is being incorrectly marketed as a qualification.
A 'Customised Qualification' does not meet the same requirements as an Ofqual Regulated Qualification and therefore does not meet Defra and other licensing requirements where it is a requirement to have an Ofqual Regulated Qualification.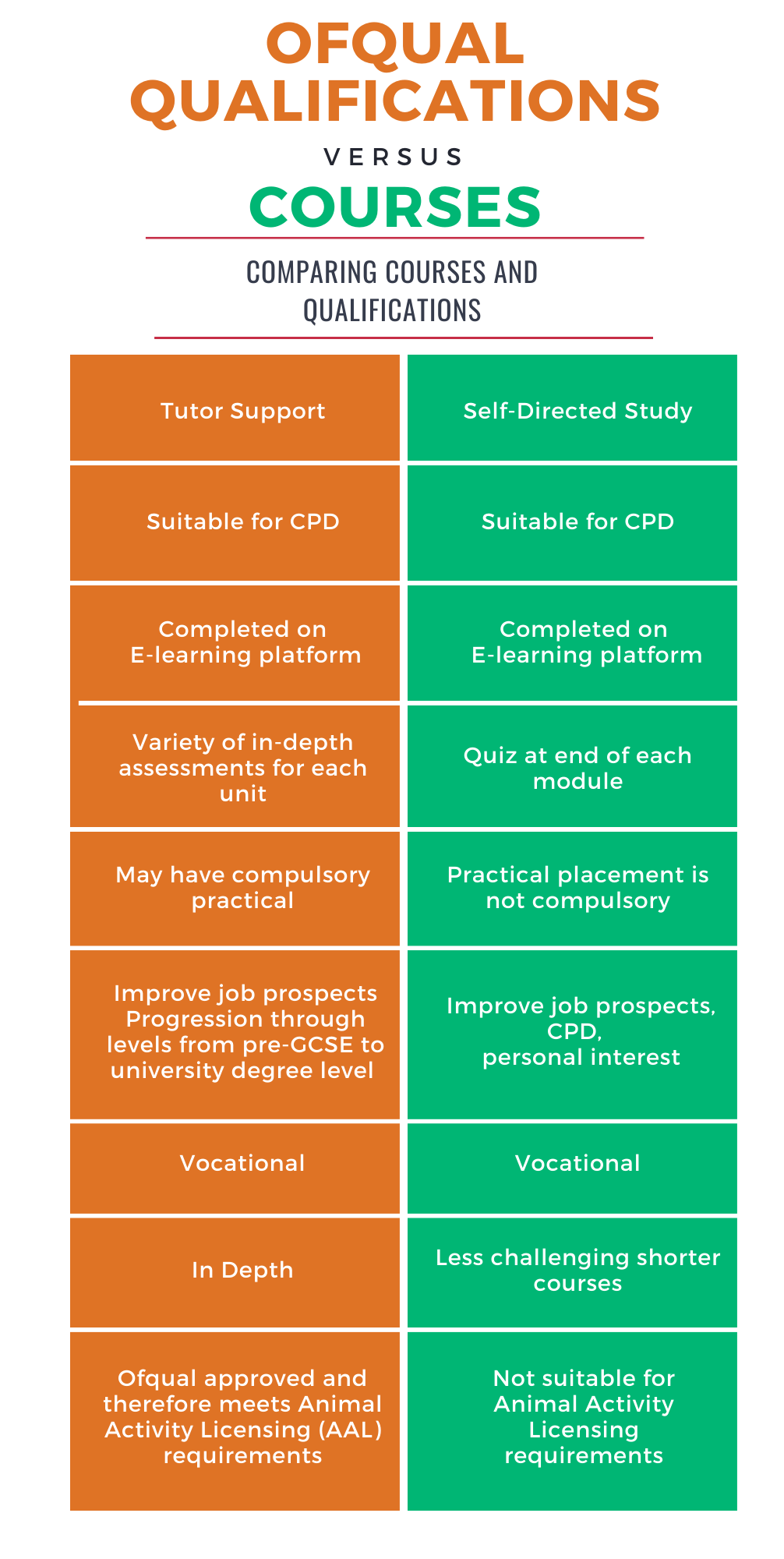 Qualification Levels
Qualification levels go from Entry Level, up through the levels to the most challenging or difficult, which is a Doctorate (PhD) at Level 8. Entry to each level is gained by completing the previous level. i.e. to enrol on a Level 6 qualification, it is necessary to first complete a Level 5 qualification etc.
Level 1: GCSE (grades D-G or 3-1)
Level 2: GCSE (grades A*-C or 9-4)
Level 3: A level
Level 4: Year 1 of a 3 year Bachelor's degree, Higher National Certificate (HNC)
Level 5: Year 2 of a 3 year Bachelor's degree, Higher National Diploma (HND) Foundation degree
Level 6: Bachelor's degree
Level 7: Postgraduate, Master's degree
Level 8: Doctorate
Next steps:
Click here to view all our courses by category and enrol on the course of your choice, or
Click here to see our Frequently Asked Questions or Contact us by phone or email with further questions.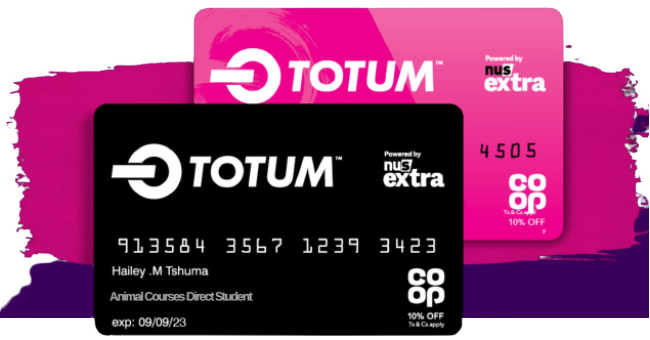 GET YOUR NUS EXTRA/ TOTUM CARD
All students who complete qualifications from level 3 or above are eligible for the NUS extra / Totum Card, which gives you access to over 200 UK student discounts with brands like Co-op, Amazon and ASOS. Apply and find out more at https://www.totum.com/