BLACK FRIDAY sale extended until Thursday 30th! Up to 50% off selected courses – Enrol today!
Careers with cats: Most jobs working with cats involve working in catteries including at private boarding, quarantine and animal rescue charity catteries. Other jobs include cat sitting (small businesses), cat grooming and cat behaviour roles.
For many jobs with cats, it is crucial to have relevant training as without this, your CV won't get noticed.
Careers With Cats
A career working with cats, whether they are small household felines or the kings of the jungle, can be incredibly rewarding. Careers working with cats require dedication to the cause, suiting a specific type of person who is ready and willing to get their hands dirty where necessary.
Animal rescue centres/charities, catteries, training, and groomers are some of the areas where someone working with cats is most likely to ply their trade. Wherever you hope your career will take you, you will need to be able to demonstrate the relevant training and experience on your CV. This is where Animal Courses Direct can help.
Examples of Careers Working with Cats
Under legislation that came into effect from 1st October 2018, anyone working for a boarding cattery must be able to show evidence of their knowledge and experience working in the same or similar environment. If this is not possible, a member of staff must have obtained at least a Level 2 Ofqual regulated qualification in a subject relevant to the position.
For the centre to meet Higher Standards, as is desirable, a member of staff with a relevant Level 3 Ofqual regulated qualification must be always present on site. Two relevant qualifications offered by Animal Courses Direct, complying with Activity Licensing Regulations, which help ensure all centres not only meet the minimum standard but also Higher Standards, are: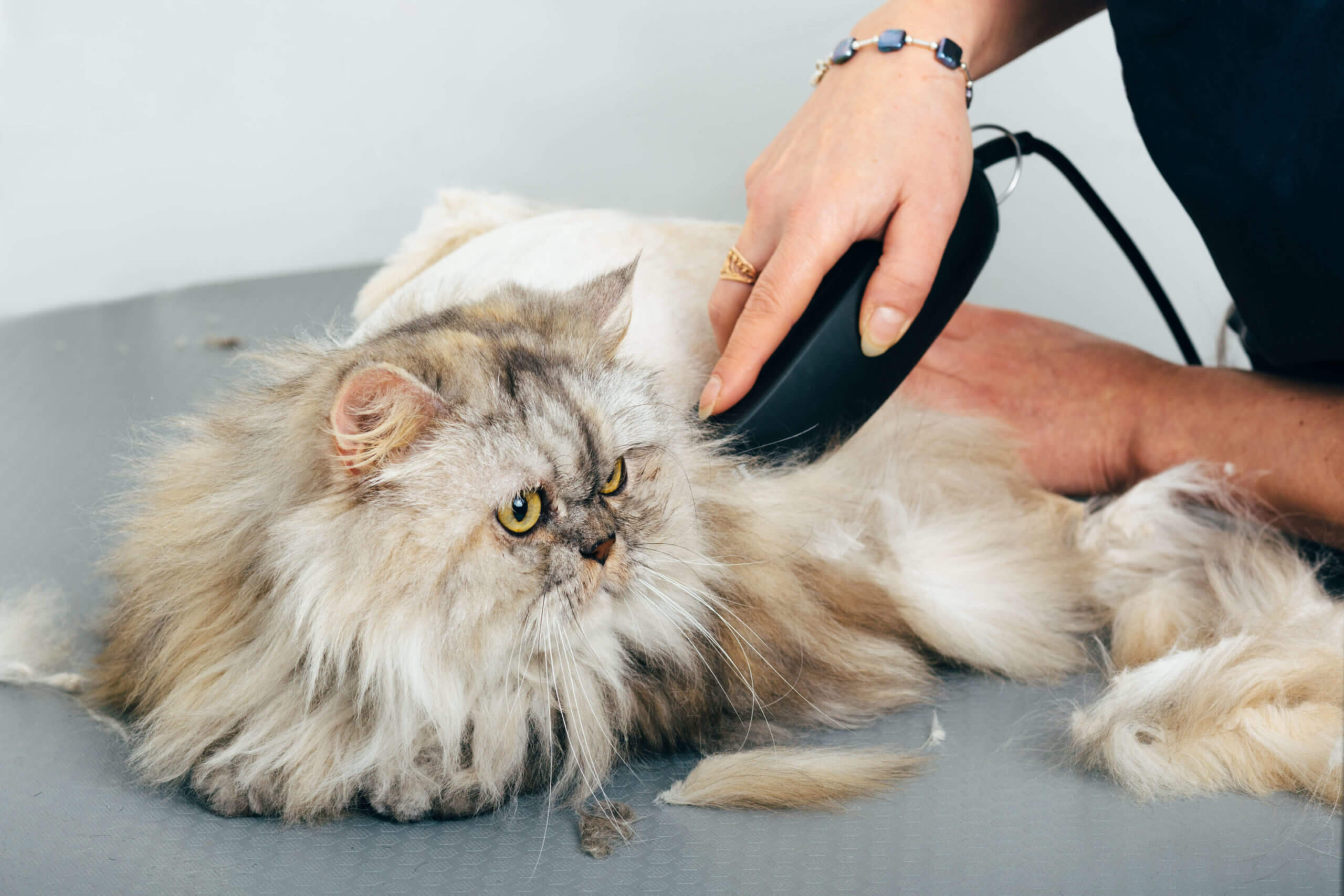 Cattery Assistant:
The position of a cattery assistant is a hugely demanding yet rewarding responsibility and makes for a fantastic foot in the door for anyone passionate about having a career working with cats. This cat shelter/day-care job is best suited to someone comfortable liaising with members of the public, such as cat owners dropping off their furry friend(s) and/or prospective owners coming in to view cats at a rescue centre. As a cattery assistant, you will be directly responsible for the welfare of the animal, tending to its needs whilst it is in your care.
The role of cattery manager is the natural next step up from assistant, whereby you would be accountable for all activities relating to the establishment. The cattery manager is responsible for the commercial side of the business, such as advertising, recruitment and training, as well as the operations of the centre including bookings, customer relations, management of daily tasks and ensuring that standards of hygiene and care are properly adhered to by all members of staff.
For many, cat sitting is seen as an excellent career choice due to the flexibility it offers. Many choose to take up cat sitting as it is a viable source of income working from home. Owners of cats often prefer to leave their pets with a cat sitter, rather than at a cattery, as they believe the individual care their furry friend will receive is better – as well as the fact the home setting won't present as much as a disruption to the cat's routine. On top of the standard sitting service, many cat sitters also offer a grooming service and employ veterinarians so that if there is the need for medical care during a cat's stay, staff are on hand to administer medication as required.
Cat grooming is one of the more popular choices for anyone chasing a career working with cats, and its importance should not be understated. As well as ensuring that felines stay well-trimmed, grooming can also help to ease any suffering that the cat may be enduring in the case of matted fur that can pull on its skin.
Cat Boarding Business:
Owning your own cat boarding business is not something you should enter into half-heartedly, as it can be a hugely demanding yet rewarding career choice. You will take on all the responsibilities that a cattery manager will have, on top of the need for an entrepreneurial spirit as there will likely be the need to seek out financial investment. For a cat boarding business to survive, there must be demand for it in the local area – if this is the route that you wish to take, it may require relocating to an area where you can expect a good level of custom. As the owner of the business, you will be heavily involved in ensuring that all areas meet necessary standards, which includes checking in on and handling the cats in your care, as well as liaising with customers and more.
For more information on how feline courses offered by Animal Courses Direct can help you to achieve your dream of a career working with cats, please get in touch with a member of our team today.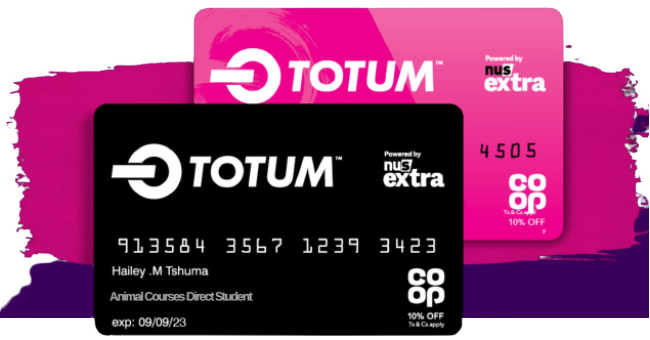 GET YOUR NUS EXTRA/ TOTUM CARD
All students who complete qualifications from level 3 or above are eligible for the NUS extra / Totum Card, which gives you access to over 200 UK student discounts with brands like Co-op, Amazon and ASOS. Apply and find out more at https://www.totum.com/