BLACK FRIDAY sale extended until Thursday 30th! Up to 50% off selected courses – Enrol today!
AIM Qualifications Level 3 Diploma in Zookeeping
| | |
| --- | --- |
| Ofqual Code | 603/4158/0 |
| Qualification Level | 3 |
| Guided Learning Hours | 297 |
| Practical Locations | 1 week of practical training at either: Dartmoor Zoo, Colchester Zoo or Jimmy's Farm and Wildlife Park. |
| Estimated Study Time | 297 hours |
| Start Date | Anytime |
| Award type | Diploma |
| Assessment Method | Variety of in-depth assessments for each unit |
| UCAS Points Provided | 24 |

This Zookeeper diploma qualification consists of theory and practical training. The Level 3 Diploma in Zookeeping is an ideal qualification for working or volunteering in zoos or for working with wildlife in captivity in zoos, safari parks, wildlife collections. The theory is studied online from home, at your own pace and with full tutor support.
The practical training consists of 1 week training at either;
Dartmoor Zoo, Colchester Zoo, Jimmys' Farm and Wildlife Park.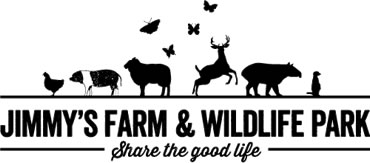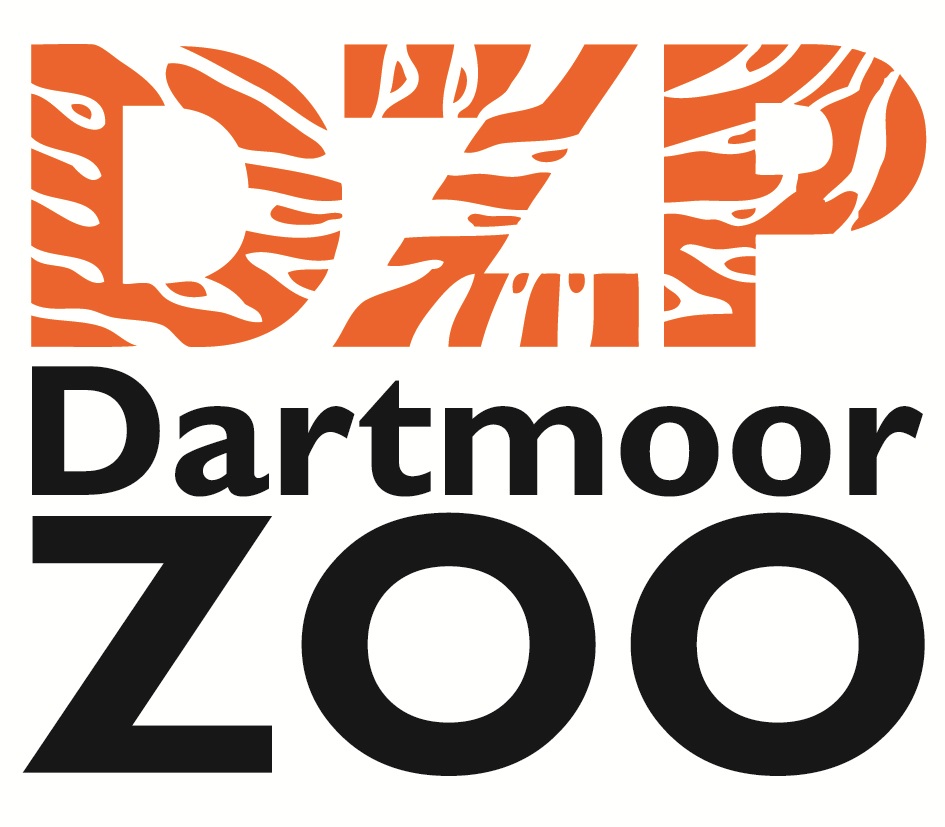 This is a fantastic opportunity to gain experiential learning with a variety of species.
Zookeeping Qualification Reviews
What will you remember about your 5 days of practical zoo training?

"Meeting amazing and 'like minded' people. Meeting the Keepers who are dedicated to animals and helping people understand them. The amazing social side of the zoo and helping the fantastic animals.
Now that I am more knowledgeable and have more experience with different animals, it has made me even more passionate about protecting animals. Through talking to my trainer, I've learned that my options are greater than I originally thought."
Did the Level 3 in Zookeeping Qualification meet all of your expectations?

"Met and exceeded my expectations about the friendliness of the group and of the keepers. It was a lot more hands on than expected and with more species than expected! I came with an open mind and this week has been a dream: I have loved everything and do not want to go back to reality. I want to be a zoo keeper now."

More Reviews of the Level 3 in Zookeeping Qualification

"Thoroughly recommend the course and The Zoo as placement. I wouldn't change anything from the week. This course has helped me mentally and physically. I want to dedicate my like to animals. I know I can do it now. Thank you for everything. I will remember this week forever. Unforgettable." – Level 3 Zookeeping Student
'Since starting the course I have obtained two volunteering positions one in a zoo, another in a rescue centre and I am already looking into where to go next with my studies'……..".
"I cannot recommend this team and course enough. They have all been so welcoming to myself and my team this week from Animal Courses Direct. I feel like we have all learned so much during our zoo keeper training and the practical experience has been absolutely amazing. We have experienced everything so hands on and I feel really lucky to have been able to come to such a special zoo for this. Special shout out to Harry who has put up with us all week and taught us so much, he is excellent at what he does. I know things that we have discussed will stick with me and make the rest of the course so much easier. Thank you." Luke B, Student.
Please click here for more of this students' review of our Zookeeper qualification
Animal Courses Direct students talking about their 1 week practical course at a Zoo

Download our Guide to Zookeeping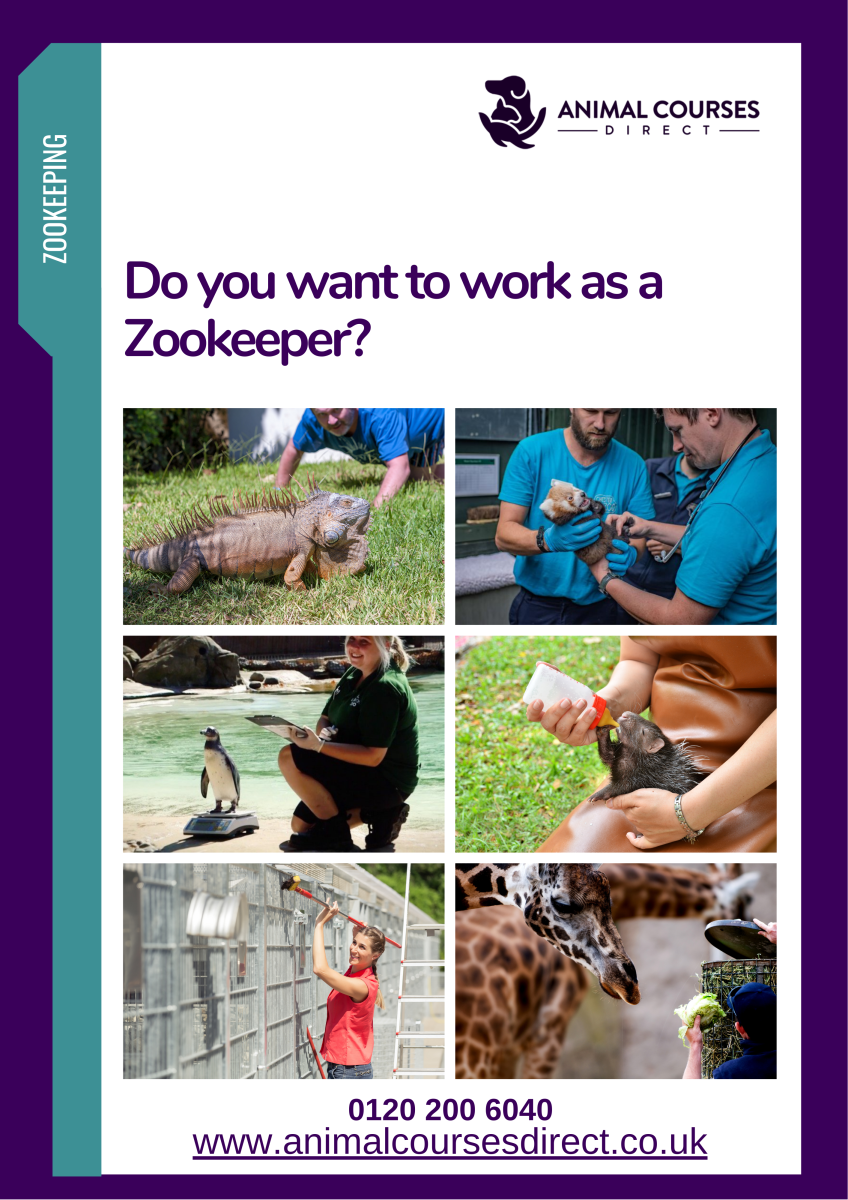 UCAS Points Allocation
All Level 3 qualifications at Animal Courses Direct attract UCAS Tariff Points, meaning that successful learners can use their qualification as part of their university application process. This is ideal for anyone looking to study a degree or continue their training at a Higher Education (HE) provider.

Each Level 3 course is allocated a certain number of UCAS Tariff Points, ranging from 8 points to 48 points depending on the course. If you are keen to advance your academic career, then our Level 3 qualifications can play a big part in your progression.



Unit 1
Development of Zoos
Learn how the use of animals in captivity has developed historically and about the progress made from early zoos to modern zoos.
Gain an understanding of the roles of modern zoos and how this has changed over the years, including the areas of entertainment, research, conservation and education. Understand how the role of the zookeeper assists in the running of the modern zoo.
Unit 2
Animal Welfare and Ethics
Learn about the primary needs of animals in captivity and the assessment of animal welfare in zoos including the management of breeding of animals in captivity.
This unit also explores ethics within animal welfare and the ethical implications of keeping animals in a zoo.
Unit 3
Conservation in Zoos
Study the different options of conservation available to zoos and why zoological collections are more suitable for different forms of conservation. This unit also explores how various breeding programmes work.
Unit 4
Zoo Design
Zoo design is always advancing as we have more materials and skills available as we gain more knowledge about the animals we keep.
This unit discusses how our perceptions of the ideal animal enclosure have changed and what we feel are the most important things that an animal requires when kept in captivity. This unit explores general zoo design and how to improve existing enclosures taking into account the health and safety requirements for enclosure design.
Unit 5
Disease and Prevention
Learn how to report unusual behaviours and signs of illness promptly. Learn about zoonotic and animal disease and how to prevent their spread. Explore how to source information about animal diets and nutrition and how to correctly store animal feeds.
Unit 6
Management of Animals in Zoos
In this module of the zookeeper course, learn about the basic information that is required for the management of animals in a zoo.
Learn how to use observation skills effectively as a zookeeper and the importance of record keeping in the management of animals in a zoo.
This unit also explores the importance of team work in the management of animals in a zoo.
Unit 7
Enrichment and Training
This unit explores the value of environmental enrichment and stress reduction in a modern zoo environment and how replicating their natural habitat as well as possible, can significantly improve the welfare of animals in captivity. The safety of zoo animals and the need to study the results are also explored.
Learn about the development and uses of training and the different training methods. Learn how to identify and respond to signs of stress in zoo animals. Gain an understanding about behaviour and body language in zoo animals. The differences between positive and negative reinforcement is also explored. Various sources of enrichment and training information are supplied as part of this unit.
Unit 8
Zoos and the Media
This unit explores the importance and value of the media to a modern zoo and why it is important for staff to be aware of the importance of what keepers say.
The unit studies how keepers are 'ambassadors' for the zoo community in general and their collection in particular. The keeper's role during media events, and giving presentations both within the zoo and externally at conferences and meetings is also explored.
Learn about the importance of both education and research within the modern zoo and how the keeper can assist with both departments. The position of both departments within the modern education system is also explored and how they are often closely connected to all the other departments within the zoo. (Zoos' are one of the few facilities that assist with teaching right from pre-school through to PhD level).
This unit also covers the information given out by the zoos in posters, signage and booklets.
Unit 9
Legislation and Zoological Collections
Gain knowledge about the legislations that are relevant to zoological collections in the UK and Europe. Learn about zoo related associations in the UK and Europe and analyse the impact on the role of the zookeeper.
Gain an understanding of legislation in animal transportation in the UK and Europe. This unit also explores zoo keeper and visitor interaction with animals and the limitations within this area.
Unit 10
Practical Placement Venues
The practical training consists of 1 week training at Dartmoor Zoo, Colchester Zoo or Jimmys' Farm and Wildlife Park. This is a fantastic opportunity to gain experiential learning with a variety of species.
Click on Links for more information about these Practical Placements
---
Course Options
Self-Paced Online Learning With Tutor Support
Access your course materials immediately
Tutor support via our market-leading platform
Study around existing commitments
Progress as quickly as you'd like
Tailored individual learning plan to help you succeed
Engaging content; from videos to interactive quizzes
Industry-leading 14 days marking turnaround
Self-Paced Online Learning With Tutor Support PLUS On-Demand & Live Classes
Live classes are scheduled between 10am to 8pm - days of the week vary (to include weekends)
Access to our video library of previous lectures available on-demand
Interact with your tutors directly during your class
Take live classes multiple times or access recordings as you like
Tutor support via our market-leading platform
Study around existing commitments
Progress as quickly as you'd like
Tailored individual learning plan to help you succeed
Engaging content; from videos to interactive quizzes
Industry-leading 14 days marking turnaround
---
Practical Placement Dates and Venues for the Zookeeping Qualification 2023
2023
Jimmys' Farm and Wildlife Park
Animal Courses Direct students on their practical placement at Zoos.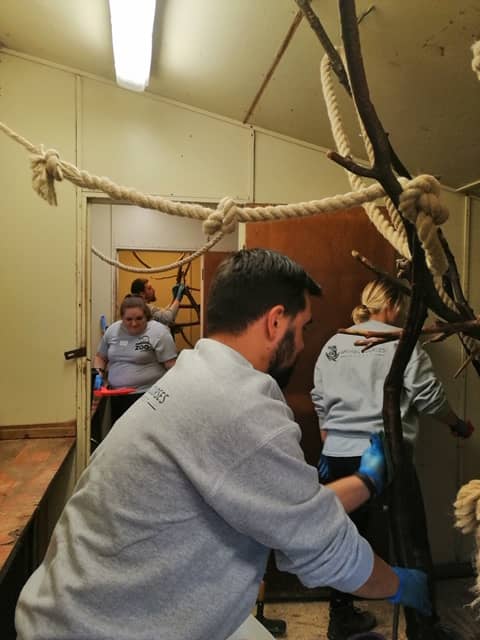 Learning about Enrichment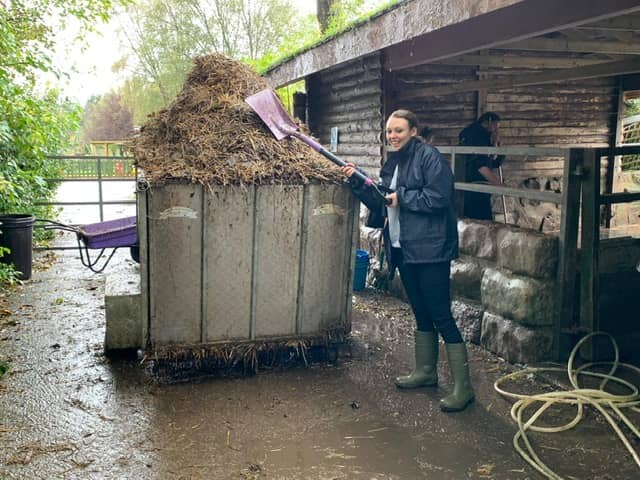 Cleaning animal enclosures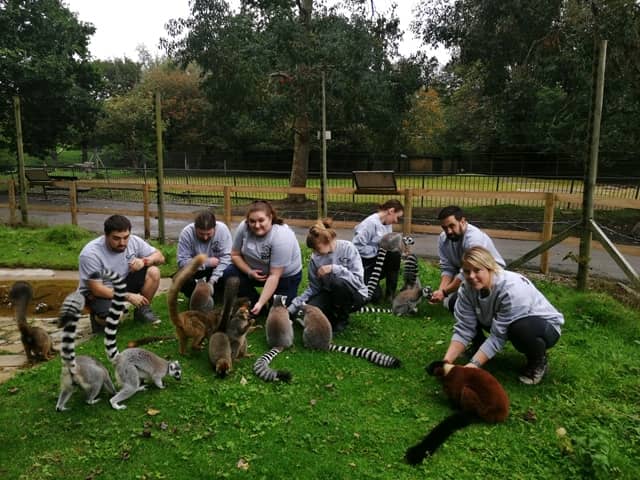 Handling and Welfare
ZSL Fellowship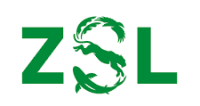 When you study a wildlife, zoology or conservation course with Animal Courses Direct, you will be eligible to apply for ZSL Fellowship. Fellows get unlimited access for them and a family guest to ZSL London and Whipsnade Zoos plus borrowing rights in the extensive ZSL library of rare zoological texts. Enrol on your course and apply directly to ZSL for Fellowship.

*You will have access to the course for 12 months only, after which, you can purchase extensions.
Enrichment for Animals in Captivity
There is a multitude of variables that determine whether a species will respond well or otherwise to captivity. Size of accommodation is one aspect and this is probably the most important consideration for the physical, emotional and mental well-being of all the zoo animals. Birds kept in captivity rarely have the opportunity to fly to their full extent unless kept in multi-species aviaries. To analyse enclosure designs, we need to consider the species that will be housed within a given enclosure and the management of the enclosures including what parts of the design match species' needs and what areas match the needs of management.
All wild animals in captive situations will, at some point, need to be handled, transported, treated and restrained. These situations will require special practices. Animals may require moving from one enclosure or collection to another, they may have escaped and need capturing or they may need routine or non-routine veterinary attention. It may also be a requirement to isolate animals, possibly for quarantine purposes and therefore animals may need to be handled, restrained and transported to an isolation enclosure at some point in their captive lives.
The methods of handling and restraint differ greatly depending on the species, especially its size and temperament. Safety of the handler and the animal are paramount at all times and the need for handling and/or restraint should always be carefully considered.
It is important to note that handling and restraining wild animal species is a much more complex and stressful process as opposed to handling domestic companion animals. Wild animals are far more susceptible to stress and injury than domestic species, particularly during capture, handling, restraint and transportation. Even apparent simple procedures such as blood collection or clinical examination can significantly jeopardise the health and welfare of a wild animal. It is for this reason that the methods of handling and restraining wild animals need to be fully understood and appreciated prior to these methods occurring.
Animal Courses Direct accepts no liability or responsibility for practical placements advertised on our website; placements are carried out entirely at the user's own risk and students are required to sign our waiver form and obtain their own travel insurance. Where a deposit is requested, this is non refundable. Students are required to pay course fees in full prior to attending the practical placement. Practical placement dates may change and are subject to availability, please see our T&Cs.
Start your career with this Zookeeper training qualification
There are a great many jobs involving the care of zoo animals. These include: Zoo Keepers, Wildlife Rangers, Zoologists, Habitat Designers, Curators, Zoo Vet Assistants, Zoo Horticulturists, Education Officers, Presenters, Wildlife Park Keepers etc.
This zookeeper qualification has been designed in consultation with employers, to enhance career and employment prospects working in zoos and safari parks. There is a strong emphasis on the welfare of animals in captivity and the essential environmental enrichment requirements. This zookeeper qualification explores how to put animal welfare as a priority whilst allowing for clear management techniques and the publics' enjoyment of the zoo. There are a wide range of wild animals housed in zoos, ranging from reptiles, big cats, and endangered species, including rhinos, primates, carnivores and many more. This diploma will give you a thorough basic knowledge and understanding of how to look after these amazing animals in captivity and how to conserve them for the future.
Learn about zoo animal care, history of zoos, animal behaviour, animal classification, captive environmental enrichment & stress reduction, animal welfare in zoos, wildlife conservation, record keeping, zoo legislation, zoo habitat design, nutrition & feeding animals in captivity, animal handling and more!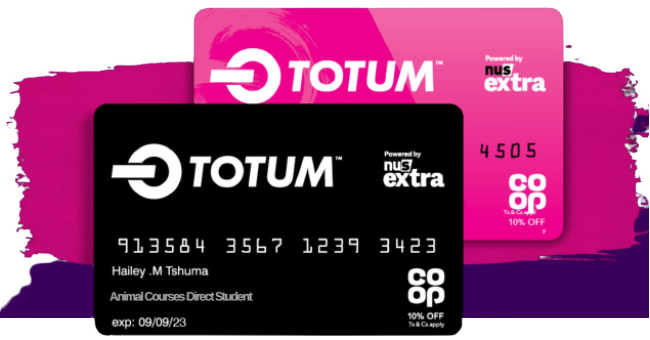 GET YOUR NUS EXTRA/ TOTUM CARD
All students who complete qualifications from level 3 or above are eligible for the NUS extra / Totum Card, which gives you access to over 200 UK student discounts with brands like Co-op, Amazon and ASOS. Apply and find out more at https://www.totum.com/