BLACK FRIDAY sale extended until Thursday 30th! Up to 50% off selected courses – Enrol today!
Level 3 Diploma in Zoology
| | |
| --- | --- |
| Ofqual Code | 610/0055/1 |
| Qualification Level | 3 |
| Guided Learning Hours | 60 |
| Estimated Study Time | 370 |
| Enrolment will be valid for | 9 months |
| Study mode | Online |
| Entry Criteria | This qualification is intended for learners aged 16 and above. There are other no formal entry requirements for this qualification. |
| Assessment Method | This qualification is 100% internally assessed by an Approved Gatehouse Awards centre, which will provide assessment opportunities for learners to meet the Learning Outcomes and Assessment Criteria of the qualification |
| Award type | Diploma |
| UCAS Points Provided | 24 |

Zoology attracts students from diverse backgrounds with a range of interests such as animal care and welfare through to concerns about sustainability. If you have an interest in the natural world then this Level 3 Diploma in Zoology qualification could be just for you. The study of zoology combines elements of biology, psychology and environmental sciences and teaches us how to care for, conserve and respect all animal life.
This Level 3 Diploma in Zoology qualification explores the origin of life and how it has been able to diversify in so many ways. Over the course of 7 units, learners will study how life has changed from single-celled organisms into the many different types of animal life we see around us today. This comprehensive qualification looks at how mammals evolved and how they became the dominant vertebrates. Learners will examine the important roles of food, reproduction and habitat and the related species adaptations. The qualification concludes with a look at biodiversity and the importance of conservation.
This Level 3 Diploma in Zoology is relevant to those working or wanting to work in the many careers related to zoology, as well as those wanting to improve their knowledge in the field. A sound knowledge of zoology will support a number of careers in the wildlife and conservation sectors. Learning is flexible and study is conducted online with the support of a dedicated tutor.

UCAS Points Allocation
All Level 3 qualifications at Animal Courses Direct attract UCAS Tariff Points, meaning that successful learners can use their qualification as part of their university application process. This is ideal for anyone looking to study a degree or continue their training at a Higher Education (HE) provider.

Each Level 3 course is allocated a certain number of UCAS Tariff Points, ranging from 8 points to 48 points depending on the course. If you are keen to advance your academic career, then our Level 3 qualifications can play a big part in your progression.



Unit 1
Origin of Life and Evolutionary Theory
This unit explores how and when life began on earth and what life was like in the beginning. Learners will study the key figures in evolutionary theory and gain an understanding of natural selection and how traits are inherited.
Unit 2
Animal Diversity
An introduction to the huge array of animal life will be covered. The unit examines all the major phyla of animal life from the "simple" protozoan and radiate animals through to the invertebrates and vertebrates. Learners will study how the classes evolved and how different animals are related to one another.
Unit 3
Mammals
This unit looks at how mammals evolved. Learners will be able to identify the three sub-classes of mammals and the features that make them distinct. Learners will consider why these features have made mammals the dominant vertebrates of modern times.
Unit 4
Animal Form and Function
The vast array of animal body plans and how they differ from each other are discussed in this unit. Learners will understand the basic requirements that a multicellular animal must have to function and explore homeostasis.
Unit 5
Finding Food
Food is essential to all life and so this unit explores the feeding strategies of omnivores, herbivores, detritivores and carnivores. Case studies highlight how different animals have evolved the ability to locate, store, consume and digest food. The unit also looks at the various ways that prey have evolved to avoid predation.
Unit 6
Reproduction
This unit examines the meaning of asexual and sexual reproduction, taking into account the different types of mating systems and how animals choose their mates. Learners will be able to identify how animals ensure fertilization and how intersexual conflict can occur.
Unit 7
Animals and their Environments
This unit focuses on the different environments animals live in and the geographical distribution of animals across the globe. Learners will explore the importance the environment plays in species adaptation and the impact urbanisation has on habitats and how animals have adapted to urban areas.
---
ZSL Fellowship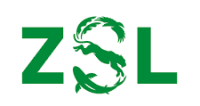 When you study a wildlife, zoology or conservation course with Animal Courses Direct, you will be eligible to apply for ZSL Fellowship. Fellows get unlimited access for them and a family guest to ZSL London and Whipsnade Zoos plus borrowing rights in the extensive ZSL library of rare zoological texts. Enrol on your course and apply directly to ZSL for Fellowship.

*You will have access to the course for 12 months only, after which, you can purchase extensions.
A zoologist's job is to understand these animals on a species level; how they came to be, live, feed, and breed. It is also to grasp how these individual species interact and affect each other as well as their environments.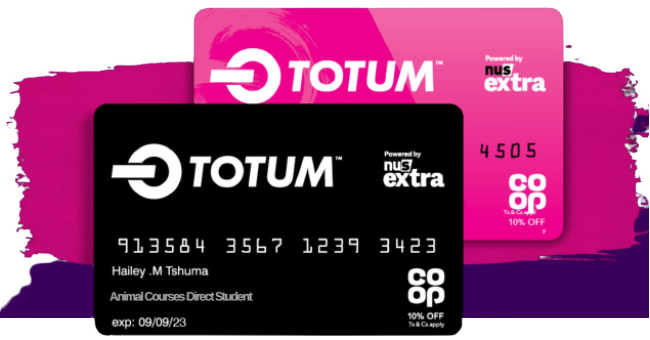 GET YOUR NUS EXTRA/ TOTUM CARD
All students who complete qualifications from level 3 or above are eligible for the NUS extra / Totum Card, which gives you access to over 200 UK student discounts with brands like Co-op, Amazon and ASOS. Apply and find out more at https://www.totum.com/