June Sale - 40% off all courses with code JUNE22 - Ends Monday 27th June
Level 3 Award in Primate Studies
| | |
| --- | --- |
| Ofqual Code | 603/7710/0 |
| Qualification Level | 3 |
| Guided Learning Hours | 70 |
| Enrolment will be valid for | 6 months |
| Study mode | Online |
| Start Date | Anytime |
| Entry Criteria | There are no formal entry requirements for this qualification but learners must be aged 16 and over. |
| Assessment Method | Learner work is internally assessed and then subject to internal and external moderation |
| Award type | Award |

The Ofqual regulated Level 3 Award in Primate Studies gives an excellent overview of the non-human primate species. The qualification explores the diverse biology, ecology and behaviour of primates. Learners will be able to explore the natural behaviours of primates and how they interact both socially and with their environment.
Learners will also learn about different conservation efforts to protect primate species and gain an understanding of primate management. Learners can compare how primates are managed in the wild and in the captive environment, looking at how enrichment can improve the welfare of captive primates.
This Level 3 Award qualification will give learners a grounding in the basics of primate care. The qualification is of use to those interested in primatology and those already working with animals in either a captive environment or in the wild. On completion of the Award, learners may choose to progress onto higher level study, practical occupational training or a career in primate care and welfare or conservation.
Unit 1
Primate Biology, Ecology and Behaviour
Gain an understanding of primate biology, ecology and behaviour. Learn how to identify the natural behaviours of primates and how primates naturally interact with their environment and with other species. Gain an understanding of the classification system of primate species and the diversity of primate species today.
Unit 2
Primate Conservation and Management
Gain an understanding of how primates are managed in the wild and in the captive environment. Learn how to improve captive primate welfare in rescue centres through the provision of suitable enrichment. Gain an insight into the principles of primate conservation.
---
ZSL Fellowship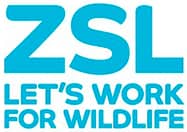 When you study a wildlife, zoology or conservation course with Animal Courses Direct, you will be eligible to apply for ZSL Fellowship. Fellows get unlimited access for them and a family guest to ZSL London and Whipsnade Zoos plus borrowing rights in the extensive ZSL library of rare zoological texts. Enrol on your course and apply directly to ZSL for Fellowship.
Illegal Wildlife Trade
Sadly, many primates are taken from the wild each year to provide people with exotic pets. Animals taken to supply the exotic pet trade are usually young animals. They are often still dependent on their mothers and, in the process of taking them from their family groups, the adult primates can be killed. The pet trade is a very lucrative market and, unfortunately, capturing and selling primates is good business.
Despite many campaigns aimed at raising awareness of the realities of keeping primates as pets, people continue to be attracted to the idea of having a 'cute' monkey in their home. This demand encourages the illegal capturing of wild primates. Without adequate enforcement of current legislation, primates will continue to appear for sale on websites, in pet shops and in local markets.
Zookeepers, conservationists, zoologists and animal keepers can all play vital roles in educating the public about natural primate behaviour and how keeping these creatures captive as pets is inhumane.

*You will have access to the course for 6 months only, after which, you can purchase extensions.
Keith White (completed the Level 3 Award in Primatology)
"I have always been interested in primates and decided that now was the time for a career change. I therefore, needed to get qualified in order to follow my dream. The Primate Conservation course provided by Animal Courses Direct ticked all of the boxes for me.
I found the course extremely interesting and stimulating. The course notes were detailed enough to encourage further self-study and the feedback was of great benefit to me I found my course tutor Louise Robson to be extremely helpful and supportive throughout the course and all in all I found it a real pleasure to undertake this subject. I have recently been offered a place on the MSc Primate Conservation course at Oxford Brookes and I know that it's Animal Courses Direct that have helped me get the opportunity to further my aspirations and could not speak highly enough of the organisation".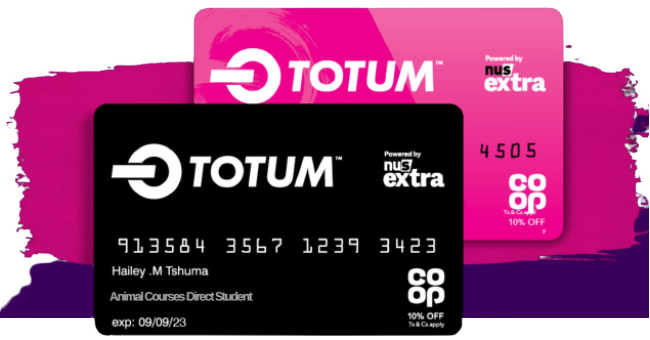 GET YOUR NUS EXTRA/ TOTUM CARD
All students who complete qualifications from level 3 or above are eligible for the NUS extra / Totum Card, which gives you access to over 200 UK student discounts with brands like Co-op, Amazon and ASOS. Apply and find out more at https://www.totum.com/