SUMMER SALE - 40% off all courses with code AUG22 - Ends Friday 12th
Level 3 Award in Carnivore Studies: Big Cats
| | |
| --- | --- |
| Ofqual Code | 603/7701/X |
| Guided Learning Hours | 70 |
| Enrolment will be valid for | 1 year |
| Credits | 10 |
| Study mode | Online |
| Start Date | Anytime |
| Entry Criteria | There are other no formal entry requirements for this qualification but learners must be aged 16 or over. |
| Assessment Method | Online theory assessment at the end of each unit. |
| Total Qualification Time | 100 |
| Units | 2 |
| Award type | Award |

Course Description
In this Level 3 Award in Carnivore Studies: Big Cats, learners will have the opportunity to explore the diversity of carnivorous big cats found in the animal kingdom along with learning about their evolution, biology and behaviour.
The qualification also explores the principles of big cat conservation and how to ensure the welfare and appropriate care of carnivore big cats that are kept in captivity.
This Award qualification will be of use to those with an interest in carnivore species care and/or conservation and those working with wildlife either in a zoological setting (such as zookeepers, zoologists and animal keepers) or the conservation environment.
Following completion of the qualification, learner might progress onto higher level study, practical occupational training, a volunteering position or a career in the care and welfare or conservation of big cats.
Unit 1
The Diversity of Carnivores: Big Cats
Learners will develop an understanding of how carnivorous big cats evolved and the different
biological features of present-day big cats. Learners will also understand natural carnivore
behaviours and appreciate the diversity of big cats and other carnivorous species.
Unit 2
The Principles of Carnivore Care and Conservation: Big Cats
The learner will understand the principles of captive big cat care and be able to relate captive care practices to carnivore health and welfare. The learner will also understand how conservation efforts are helping to protect big cat species.
---
Big Cat Conservation and the IUCN Red List
The International Union for the Conservation of Nature (IUCN) was established in 1948. It is the first international organisation dedicated to the conservation of our natural world.
The IUCN's primary goal is the conservation and protection of biodiversity. To help with this, a global database called the IUCN Red List has been established. This is a comprehensive database detailing the varied species that inhabit our planet. The Red List provides an assessment of the extinction risk for each species (how likely that species is to die out and cease to exist).
The Red List is used by conservationists in decision-making, action planning and monitoring programmes. Lions, cheetahs and leopards are currently assessed as 'vulnerable', while tigers are classed as 'endangered' meaning that conservation work with these species is crucial.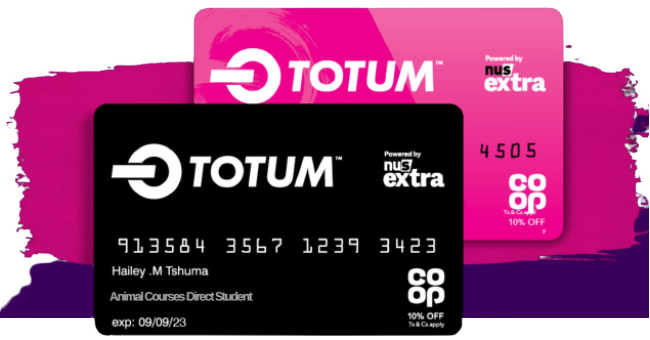 GET YOUR NUS EXTRA/ TOTUM CARD
All students who complete qualifications from level 3 or above are eligible for the NUS extra / Totum Card, which gives you access to over 200 UK student discounts with brands like Co-op, Amazon and ASOS. Apply and find out more at https://www.totum.com/