May Sale - 40% off all courses with code MAY22
Level 3 Diploma in Small Animal Hydrotherapy + The Level 6 Diploma in Veterinary Physiotherapy with Hydrotherapy - Part 2
| | |
| --- | --- |
| Ofqual Code | 603/4410/6 |
| Ofqual Code Physiotherapy | 603/7725/2 |
| Guided Learning Hours | 626 Physio + 109 Hydro |
| Enrolment valid for | 4 years |
| Award type | Diploma |
| Assessment Method | Portfolio of Evidence and practical assessment |
| Practical (mandatory) | Learners need to attend 25 days of practical training and assessment (at one of our centres) PLUS 800 hours of physiotherapy clinical practice PLUS 6 days of hydrotherapy training and assessment |
| Entry Criteria | Minimum age: 18. Learners must be able to access veterinary physiotherapy clinics to complete 800 hours of clinical practice. |
| Credits | 153 Physio + 15 Hydro |
This regulated qualification package consists of
Level 3 Diploma in Small Animal Hydrotherapy:
Learners will gain an understanding of the techniques involved in the provision of hydrotherapy and the assessment required before small animal hydrotherapy commences. Learn about the various medical conditions and their impact on hydrotherapy treatment. This regulated qualification also develops students knowledge around tissue healing, small animal behaviour and professional practice management. Additionally, students will learn terminology to be able to conduct gait analysis and review patient performance practically. There is a focus on Practical Aquatic Treadmill Therapy and Advanced Treadmill Techniques – something that is not offered in any other qualification. The level 3 Diploma in Small Animal Hydrotherapy meets the membership criteria for joining the Canine Hydrotherapy Association (CHA) and the International Association of Animal Therapists ( IAAT). This qualification consists of theory and practical training:

Theory
The theoretical principles of animal hydrotherapy and treadmill therapy, as well as theoretical guidance on how these therapies can be used.

Details on the conditions that hydrotherapy can benefit. These are primarily orthopaedic, medical and neurological in nature, and therapists are required to be well-versed in these conditions in order to accurately administer therapy.

First aid and dealing with small animal emergencies – this is essential for therapists who intend to work in animal healthcare and a mandatory requirement from the CHA/ NARCH to practice as a hydrotherapist.

Practical administration of hydrotherapy for dogs, cats, rabbits and other small animals.

Small animal behaviour relevant to dogs, cats, rabbits and other small animals in a therapeutic setting.

Thorough guidance on learning to assess an animal's likely outcome from hydrotherapy and how to ascertain whether the treatment is suitable for a specific case.

Learn about small animal anatomy and biology; essential for ensuring robust baseline medical knowledge.

The basic fundamentals of administering hydrotherapy, such as assessment, handling of the patient, managing the equipment and other elements that are essential for effective treatment.

Learn how to manage aftercare for an animal that has experienced a session of hydrotherapy, and how to interact with pet owners to explain performance during the session.
Intensive hands-on training and assessments with our team of experienced Vets, Physiotherapists and Hydrotherapists at Woozelbears, a well established canine hydrotherapy company. This centre has top of the range equipment including underwater treadmills, large bespoke pools, a hydrotherapy spa, the 2nd gait analysis treadmill in the UK and a team of highly qualified personnel. Gain hands-on training with a variety of dogs attending for rehabilitation and sports conditioning. Train with highly qualified, experienced hydrotherapists and veterinary physiotherapists to learn how the treatment is used in a working rehabilitation clinic. This includes pool hydrotherapy and hydrotherapy treadmill treatments, including innovative advanced aquatic treadmill techniques. The practical training enables students to learn from experienced professionals in the industry while working with a range of cases at different stages of treatment. A range of practical dates are available. Students are required to have good physical mobility as the practical placement involves the following activities:
Handling a variety of dogs with varying mobility.

The ability to handle the dog at their level (knelt).

Moving around the dog to accommodate their body language and behaviour.

Strength, stability, and balance when working with a patient in the confinement of an aquatic treadmill.

Suitable mobility to get in an above-ground pool and walk through a 1 metre water level under the resistance and hydrostatic pressure of a heated hydrotherapy pool.

If attending an advanced treadmill course, students must be able to stand, bend over and kneel in the treadmill and deliver the techniques for a variety of breeds.

Suitable fitness to perform 40 hours or practical training.
Level 6 Diploma in Veterinary Physiotherapy with Hydrotherapy:
Following completion of this qualification, learners are able to join membership organisations such as the Register of Animal Musculoskeletal Practitioners (RAMP) for which we have Accredited Education Provider Status, meaning upon successful completion, there would be no further evidence or training required to register with RAMP as a Veterinary Physiotherapist for small animals.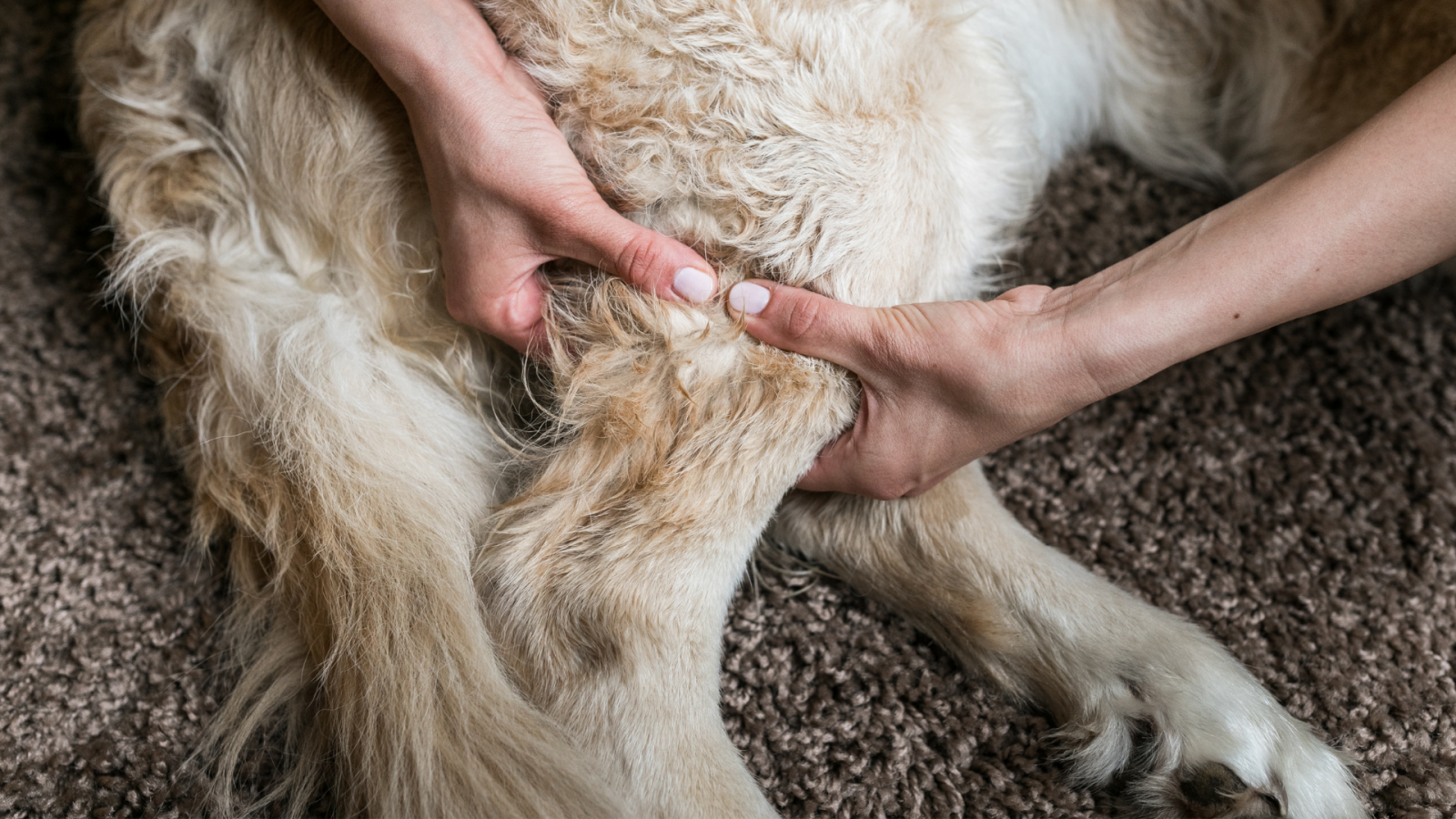 Theory
This qualification will provide learners with a higher-level knowledge of small animal hydrotherapy and allow them to qualify as a veterinary physiotherapist, gaining the skills, knowledge and practical training required to treat animals both in and out of the water. The course content combines a sound knowledge base of anatomy and exercise physiology in animals along with occupational competence in providing excellent rehabilitation and physiotherapy care for a range of animals and conditions. This qualification consists of theory and practical training:
The units of this qualification, spread over 3 parts, have been carefully curated with the guidance of industry professionals to ensure that learners receive a rich knowledge base to equip them for a rewarding career in this industry.

Learners will explore topics such as advanced neuro physiotherapy, understanding pain, physiotherapy techniques, professional skill, exercise prescription and rehabilitation. Learners will benefit from the higher-level hydrotherapy content which compliments the comprehensive physiotherapy content. Clinical reasoning and case reporting are also examined within this qualification and learners will gain valuable experience by completing 800 clinical practice hours. This course is an excellent choice for students wishing to qualify as a Veterinary Physiotherapist. On successful completion of this qualification, learners can seek employment as veterinary physiotherapists and hydrotherapists, working to treat animals both in and out of the water. Alternatively, learners can seek employment in a specialist role within a wider practice setting. This qualification also ensures that learners are equipped with the professional skills needed to work as a self-employed veterinary physiotherapist.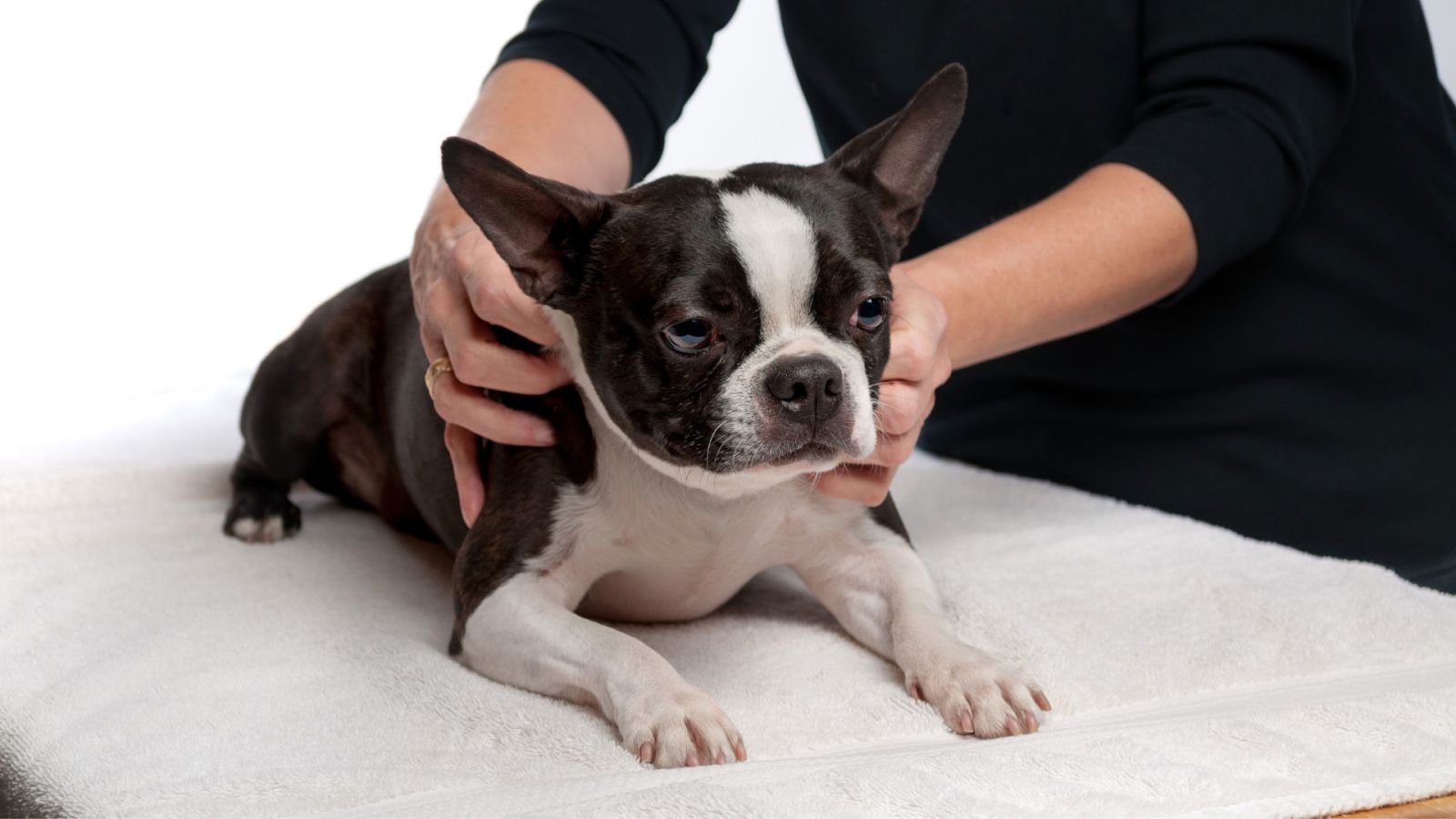 The practical training will be conducted in small numbers split over the clinical spaces with a mix of live clients and practitioner animals to allow focused personal development. There will be time for reflective learning as well as larger group workshops. Learners will be actively hands on in all aspects of running a busy practice and teaching approaches will be adapted to reflect differing learning styles. Learners attending the Canine Fitness Centre may be able to benefit from additional benefits and opportunities beyond the structured learning including business mentoring and opportunities with an experienced senior business executive, discounted access to an exercise prescription and client record app, and further clinical and behavioural experience with our partners. A range of practical dates are available.
Unit 1
Advanced Gait Assessment
This unit looks at conducting gait analysis and recognising normal and abnormal gait patterns. Learners will be able to attribute these findings to a patient problem using clinical reasoning. The learner should also be able to recognise abnormalities in gait which may form as a result of compensations.
Unit 2
Advanced Massage Techniques
This unit gives learners an opportunity to develop their palpation skills, and be able to apply these skills to manual techniques. They will be able to use palpation skills to assess a patient before application of massage, and evaluate the response to massage techniques, including passive range of motion. Learners will also develop their knowledge of stretching techniques and joint mobilisations.
Unit 3
Advanced Canine Nutrition
This unit focuses on how to analyse the composition and calorific content of commercial and home cooked diets. Learners will study the prevalence and effects of obesity, and know what methods are available for weight reduction and how to assist owners with this. Learners will also look at the nutritional requirements of a hospitalised patient and how diet and health can affect performance of the canine athlete.

Unit 4
Analysis of Sporting Activities
This unit looks at the common sports which dogs participate in within the UK. Learners will investigate the importance of conditioning and learn which injuries affect dogs participating in various sports. Learners will also look at the principles behind rehabilitating sporting dogs.

Unit 5
Application of Electrophysical Agents
The aim of this unit is for learner to be able to clinically reason which patients would benefit from the following electrophysical agents: thermal therapies, therapeutic ultrasound, electrical stimulation and pulsed magnetic therapies. They will be able to demonstrate the safe application of these therapies, and know what contraindications there are for each one, and precautions to take when considering application.
Unit 6
Business Management for Small Animal Rehabilitation Practitioners
Learners will have the opportunity to develop their business skills by developing their knowledge about web platforms and social media. They will understand VAT and the VAT registration process. They will understand how to develop the business using strategizing, how to increase business profits and understand methods for expansion. They will develop a knowledge of how to cope when running a business in the face of adversity.

Unit 7
Customer Service for Small Animal Rehabilitation Practitioners
Learners will be able to use the skills they have learned to deliver excellent customer service during application of their physiotherapy service. This includes developing the right environment for the patient and owner, excellent use of communication skills, maintaining professionalism and dealing with complaints.

Unit 8
Hydrotherapy and Physiotherapy Programmes for the Canine Athlete
This unit focuses on how to assess a canine athlete, how to create treatment goals based on these assessment findings and then clinically reason treatment techniques which should be selected to form a treatment plan on the basis of these findings. The learner will be able to evaluate the sporting dog's response to treatment, prepare them to return to function, and know how best to prevent re-injury in these patients.

Unit 9
Injury and Tissue Repair
This unit looks at the effects of damage to the musculoskeletal system caused by injury at a cellular, tissue and gross level. The learner will study the tissue response to injury by the process of inflammation, regeneration and repair and how physiotherapy techniques can be applied to specific conditions to facilitate recovery.

Unit 10
Lifelong Learning Skills and Understanding
This unit explores the importance of lifelong learning and the benefits it can provide to the individual and also to the animal rehabilitation industry. Learners will develop methods of adopting lifelong learning and they will also develop their understanding skills to better succeed in their career and to improve animal welfare.

Unit 11
Mechanical Locomotion and Kinesiology
This unit looks at the principles of biomechanics and how this relates this to the functions of the MSK. Learners will study the biomechanics of locomotion, described by kinetics and kinematics and look at the application of kinesiology in methods of rehabilitation and in conditioning.

Unit 12
Multidisciplinary Teamworking
Learners will understand how a Multidisciplinary Teamwork (MDT) approach can benefit professionals and clients in veterinary care and sport medicine. Learners will develop an understanding of the MDT approach and how this approach has changed human health care. An understanding of the different roles in veterinary care and sport medicine will also be developed.

Unit 13
Practical Application of Strength and Conditioning Exercises
This unit investigates the benefits of strength and conditioning exercises and their use. Learners will look at which specific exercises can be used for strength and conditioning, their benefits and application. Learners will understand at what level to start an exercise program, and know how to develop the patient based on their response. They will understand the contraindications for strength and conditioning and the precautions they need to be aware of when undertaking these exercises.

Unit 14
Principles of Electrophysical Agents
This unit studies the physical principles behind, patients benefit of, and indications for the following electrical therapies: thermal therapies, therapeutic ultrasound, electrical stimulation including NMES and TENS, pulsed magnetic field therapy and shockwave therapy.

Unit 15
Principles of Strength Training and Cardiovascular Conditioning
This unit looks at how the musculoskeletal system responds to strength and conditioning, at a cellular and a gross level. Learners will consider how the different types of strength and conditioning training can have different effects on the tissues. They will know how other body systems responds to strength and conditioning including the respiratory system, cardiovascular system and haematological and biochemical systems.

Unit 16
Rehabilitation of the Geriatric Patient
This unit explores how the aging process affects the cells, organs, musculoskeletal system and other body systems. Learners will investigate the ways in which diet and exercise can affect the aging process. The learner will understand which neurological and orthopaedic conditions commonly affect the geriatric patient, and how to assess, clinically reason treatment techniques for and adapt an exercise programme in order to suit the geriatric patient.

Unit 17
Research Methodology
Learners will explore choices of methodology based on research questions. Learners will also understand what methods are most suitable for different research questions and how to apply such methods in practice.

Unit 18
Small Animal Welfare
Learners will learn about how to assess the welfare needs of small animals particularly dogs, cats and rabbits. Learners will be able to monitor the health needs and care for dogs, cats and rabbits. Furthermore, learners will understand the impact of stress and animal behaviour on animal welfare.

Unit 19
Tissue Response to Exercise and Training
Learners will study the changes in specific tissues following a period of immobilisation following injury and then remobilisation during rehabilitation. Learners will look at the effects on tissue of specific conditions and their rehabilitation, along with examining tissue response to both strength and endurance training.
---
Veterinary Physiotherapy
A veterinary referral for physiotherapy can help animals to recover from a range of conditions such as:
Back pain
Sprains
Strains
Fractures
Sporting injuries
Post-surgery recovery
Improving biomechanics and athletic ability
The use of physiotherapy within the veterinary sphere is increasing. Animals can undergo a variety of treatments such as:
Manual techniques
Electrotherapies
Exercise therapy
Small Animal Hydrotherapy
Hydrotherapy is a form of low impact therapeutic exercise that takes place in water, sometimes using an underwater treadmill. It is normally recommended as a treatment for chronic conditions, preparation and recovery from surgery, and for general fitness.
Water is an optimal environment for rehabilitation and the easing of pain. Water buoyancy supports movement and also ensures protection for joints and muscles. Animal patients who receive physical rehabilitation in water have shown a faster return to their normal function.
Referrals from veterinary surgeons to qualified hydrotherapists are increasing. They are tasked with creating and carrying out suitable treatment plans for a variety of animals and conditions such as:
Cruciate ligament problems
Sprains and Breaks
Hip Dysplasia
Spinal Injuries and paralysis
Post-operative muscle regeneration and maintenance
Osteochondritis Dissecans (OCD)
Obesity and weight control
According to the Canine Hydrotherapy Association, "Hydrotherapy in conjunction with veterinary treatment can significantly improve the quality and rate of healing following surgery or traumatic injury. Controlled swimming helps to improve cardiovascular stamina, muscle tone, range of movement and is particularly helpful in aiding recovery from injury or surgery whilst also improving general fitness"
The benefits of hydrotherapy for animals include:
Increased motion range in joints
Relief of pain, stiffness and swelling
Improved circulation
Increased tissue healing
Muscle maintenance and strengthening
Alleviating muscle spasm
Cardiovascular fitness
Increased speed of recovery
Combining physical rehabilitation with hydrotherapy is well regarded and can be an invaluable addition to a veterinary practice. Working with a trained professional can ensure that aches and pains decrease and mobility is improved.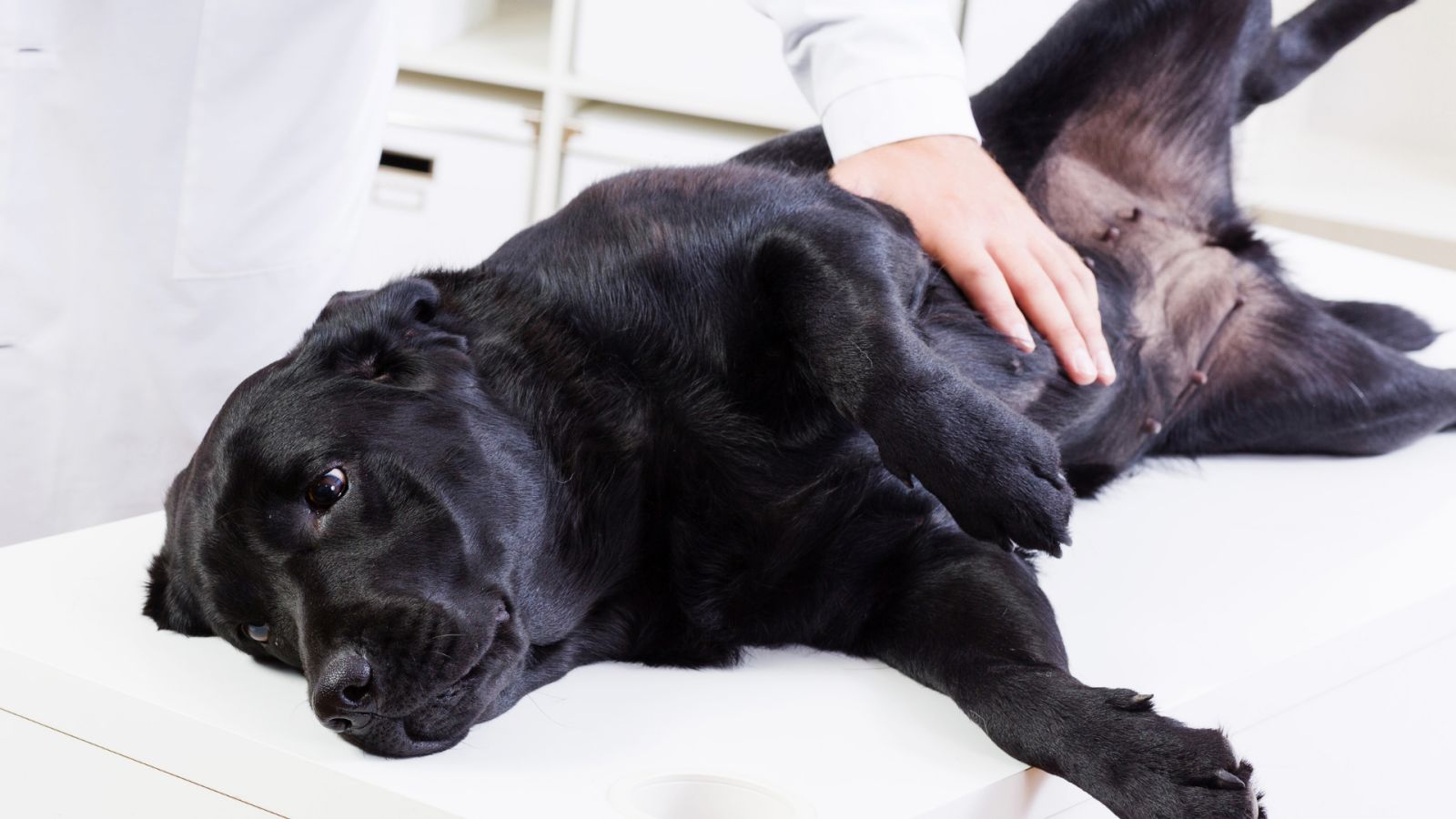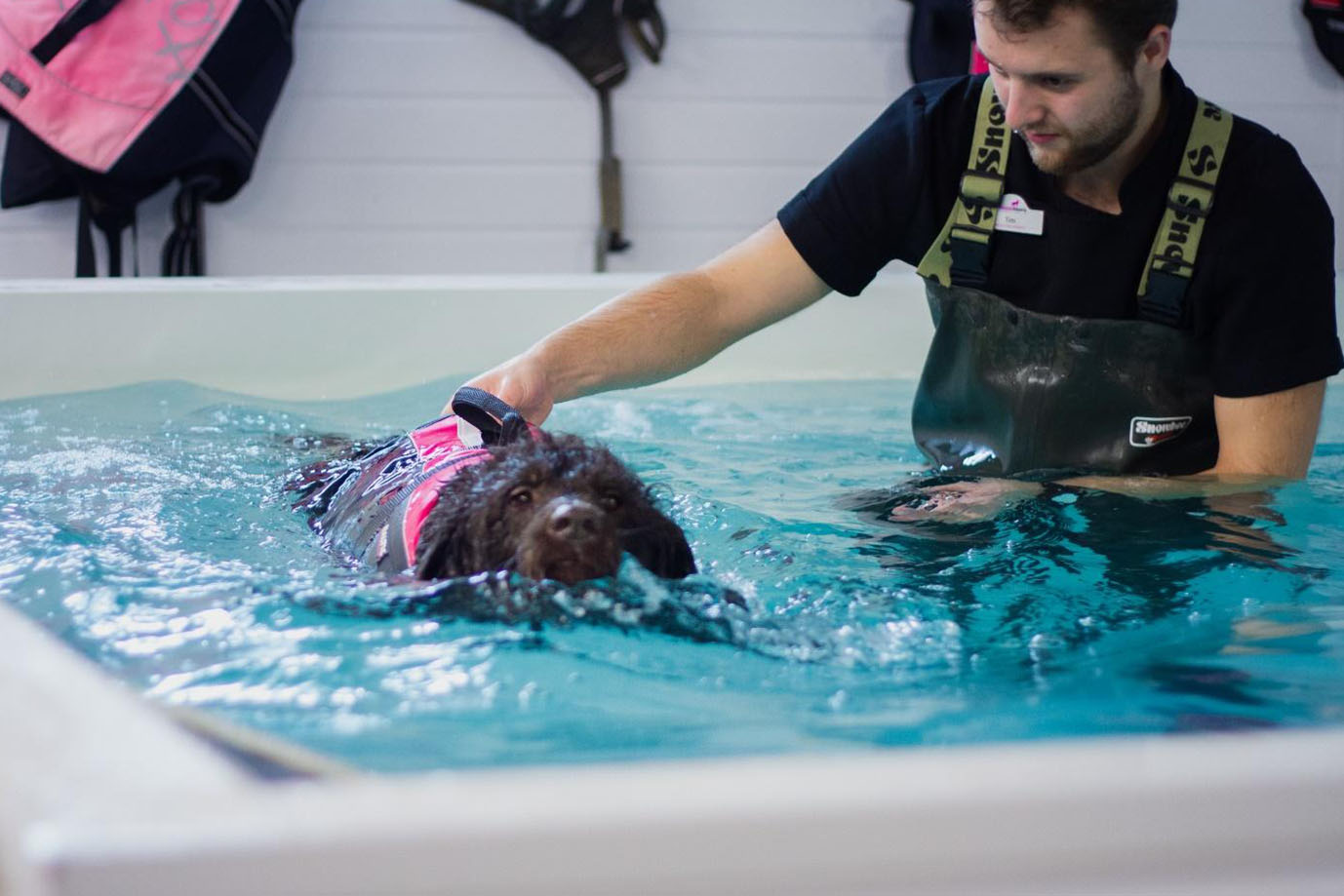 Study the advanced methods used by Veterinary Physiotherapists and Animal Hydrotherapists
Learn about a range of advanced therapy methods for small animals in and out of the water
Gain 6 days of practical hydrotherapy training, and 25 days of physiotherapy training
Gain 800 hours of experience with animals in Veterinary Physiotherapy practices
Discover in-depth knowledge on animal rehabilitation and various therapies and treatments
About your Course
The Level 3 Diploma in Small Animal Hydrotherapy and Level 6 Diploma in Veterinary Physiotherapy with Hydrotherapy is a combined course resulting in a degree-level qualification. This course will enable you to become a qualified Small Animal Hydrotherapist and Veterinary Physiotherapist, working with animal patients in and out of the water.
This course contains two qualifications, available to study in three parts.
Part 1 includes Small Animal Hydrotherapy
Part 2 includes Veterinary Physiotherapy with Hydrotherapy (Not included in this payment)
Part 3 includes Veterinary Physiotherapy which is the final stage (Not included in this payment)
You must complete all parts (Part 1, Part 2 and Part 3) to obtain a certificate and become qualified in Small Animal Hydrotherapy and Veterinary Physiotherapy.
This course is for learners aged 18 and over. Learners are required to complete 6 days of practical canine hydrotherapy training at a Hydrotherapy centre. Learners must be able to access veterinary physiotherapy clinics to complete 800 hours of clinical practice, along with completing 25 days of practical physiotherapy training and assessment at The Canine Fitness Centre. A range of practical dates are available.
Following completion of this qualification, learners can join the membership organisations such as the Register of Animal Musculoskeletal Practitioners (RAMP) the Canine Hydrotherapy Association (CHA) and the International Association of Animal Therapists (IAAT).
Getting Started
Animal Courses Direct is the UK's leading online course provider. Our online courses give you the flexibility to engage with your studies whenever suits you best.
The benefit of online learning means that you can plan your studies around your existing commitments. So you're able to progress with your learning in a way that works for you, without the stressful balancing act. With no classes to attend or a timetable to stick to, you're in control of the pace and place of your learning.
What's more, we have dedicated and experienced online tutors to support you throughout your course. As well as all the material being readily available as soon as you enrol so you're able to start right away.
For more information about Part 1, click here. For more information about Part 3, click here.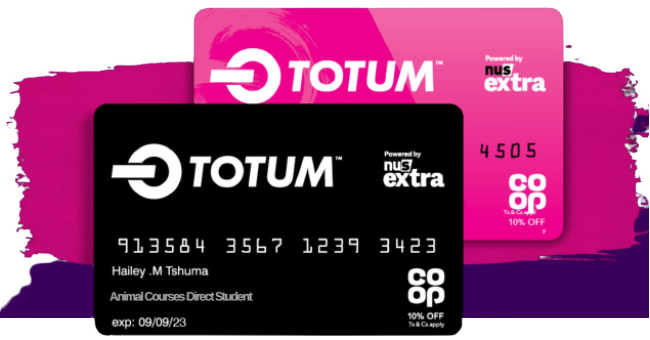 GET YOUR NUS EXTRA/ TOTUM CARD
All students who complete qualifications from level 3 or above are eligible for the NUS extra / Totum Card, which gives you access to over 200 UK student discounts with brands like Co-op, Amazon and ASOS. Apply and find out more at https://www.totum.com/